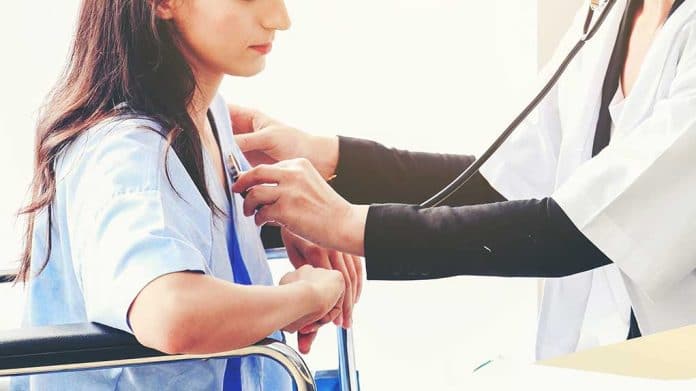 Looking For Health Insurance? Read This First
(RepublicanPress.org) – The rise of global health crises shed necessary light on the failures of many healthcare plans. This lack of adequate coverage coupled with the rising concerns regarding future pandemics has led many Americans on a quest to find a new quality health insurance plan at an affordable price.
How to Select a Good Health Insurance Plan
Selecting a healthcare plan isn't a concern if you already have coverage through your place of employment. However, not all companies offer insurance, and even when they do, it doesn't always provide adequate coverage for all your needs and those of your family.
For that reason, you need to take a few steps to find the best plan you can afford for yourself and your loved ones.
1. Find a Marketplace
The best way to find a good health insurance plan is to use your state's marketplace website. You can always use the federal marketplace if your state doesn't offer one. Either way, you can begin by going to the federal marketplace site at www.HealthCare.gov, find your state under "Get Coverage," and if your state has an insurance exchange program, the site will send you there. If not, you can stay on the federal website.
2. Look at Different Types of Plans
Next, you will want to compare the available insurance plans offered on the site. The exchanges provide various plans you've probably heard of, like HMO, PPO, EPO, and POS.
Although it might seem a daunting task to wade through the options, it's not too difficult once you begin exploring them. Begin by looking for a summary of benefits and costs. Also, consider your past medical needs and services and those of your family's. That process should narrow down your options and help you find the best plan for your particular wants and needs.
3. Consider Expenses
Insurance plans offer a wide array of costs you will have to assume. For instance, some health insurance programs provide significantly lower rates if you use an in-network doctor. However, if the need arises to see a medical practitioner out of network, you may end up paying an large rate for an otherwise inexpensive procedure.
Be sure you also take a look at the deductibles, coinsurance, and copayment requirements for each plan, as well as their coverage for medication, surgery, and chronic medical conditions requiring ongoing therapy or medical equipment.
Questions to Ask Yourself Before Enrolling in a Health Insurance Plan
Great, you found a plan you like. Before you sign on the dotted line, make sure you ask yourself a few questions.
Is this plan affordable if I'm sick and need to take time off from work?
How much will I pay each month?
Are my current physicians covered under this plan, or will I have to pay out-of-network rates to keep using them?
Does this plan have adequate coverage for prescription drugs, medical equipment, and therapy?
Will this plan cover alternative therapies should I choose to use any?
No one plan fits everyone's needs, so take your time when selecting a health insurance plan.
Copyright 2022, RepublicanPress.org