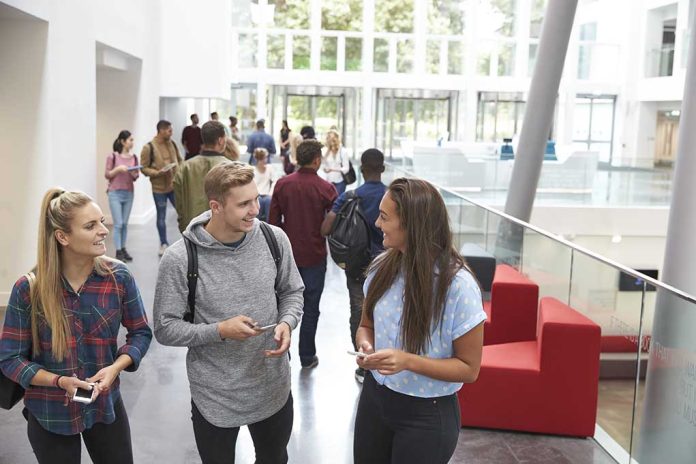 A Debt-Free Education May Be Possible – How To Find Grants!
(RepublicanPress.org) – With student loan forgiveness on the minds of many Americans, some may wonder if going to college is worth the expense. The truth is, people don't necessarily have to accrue mountains of crushing debt to further their education. There are grants and financial assistance programs for people from all backgrounds and walks of life, and the benefits don't just apply to teenagers — there are options for people of any age.
If someone is looking to change careers or advance in their current job, there is no better time than now to take advantage of the opportunities that exist to help make advanced education more affordable.
Grant Categories and the Public
Before getting into the specifics, it's important to understand educational grants are not loans. They are sums of money awarded to a potential student that they never have to pay back. Keeping that in mind, there are five different types of grants: need-based, merit-based, departmental, corporate, and those offered by professional organizations.
Need-based assistance typically comes from the federal government, which covers either part of or all of a student's tuition, depending on their income. One such grant is the Free Application for Federal Student Aid (FAFSA) with specific qualification requirements. Once a person applies for the FAFSA, they automatically apply for a Pell Grant with a maximum payout of more than $6,000 in 2022.
Not only are there opportunities for help on a federal level, but there are also options at the state level. People who attend college should check with their respective state's educational departments to see what grants are available. These could include help for those with low income, minorities, specialized fields, women, and those with disabilities.
In addition, it's a good idea to contact associations and groups who represent your interests and hobbies to see if they offer private grants. Don't forget to check the prospective university website for specific institutional grant offerings.
More Details on Grants
Merit-based grants don't just apply to students with a stellar grade point average. Athletes, musicians, artists, and those with special interests can qualify for this type of assistance. Schools want to bring a wide variety of students in, and merit grants are one way to do it. Checking target colleges for available grants will tell these high-achievers what is available.
While contacting the college of choice, inquire about departmental grants as well. A person set on a particular major should contact the school office or professors holding classes in the field to ask whether any grants are available for incoming students.
Another place to look for money to help with college is corporations. For instance, someone working for Burger King may have access to between $1,000 and $50,000 for themselves or their family members to advance their education. Contact a current employer to see if they have a similar offering.
The bottom line is there is a lot of money in the form of grants available to help anyone at any age advance or change careers. All one has to do is look and apply.
Copyright 2022, RepublicanPress.org