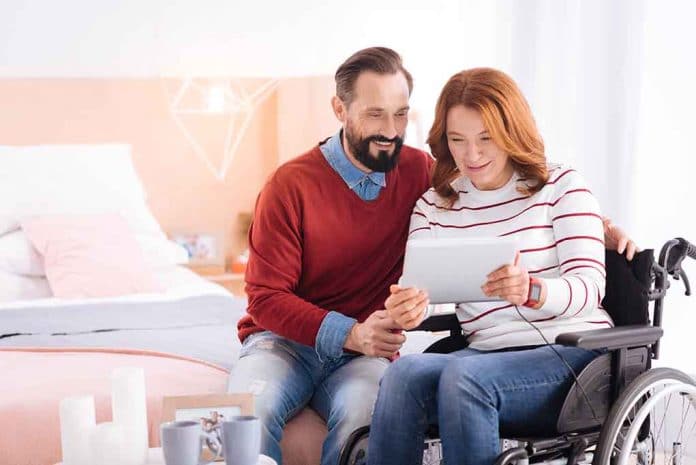 Need Disability Benefits But Don't Know Where To Begin? Start Here
(RepublicanPress.org) – The coronavirus pandemic brought the country to its knees in more ways than one can count. Political battles erupted over the best way to combat the virus' spread and end the crisis. The nation's economy fell into disarray due to draconian restrictive measures, resulting in massive inflation and major supply-side issues.
While all of that is going on in the country, people with disabilities are trying to weather the financial storm. Fortunately, there's a safety net in place to help them out: Social Security Disability Insurance benefits (SSDI).
Qualifying for Social Security Disability Insurance
The first step a person must take before applying for SSDI is determining their eligibility to receive benefits. Applicants must provide medical evidence showing they have a physical condition "severe enough to cause marked and severe functional limitations" that prevent them from gainful activity.
Examples of functional limitations include an inability to perform necessary work tasks like bending, lifting, standing for long hours, or walking. Additionally, cognitive issues like a decreased ability to remember job-related instructions could qualify an individual for SSDI.
You can check this list of impairments for adults and children to help determine eligibility.
How to Apply for Social Security Disability Insurance
It takes five weeks for SSDI benefits to kick in, meaning successful applicants won't receive them until the sixth month. So, time is of the essence when applying for SSDI. The sooner you can get started, the better.
You can apply for SSDI benefits using an online form. However, if you can't complete the application on the internet, you can call the Social Security Administration (SSA) at 1-800-772-1213 from 8:00 am to 7:00 pm Eastern Standard Time to make an appointment.
People with hearing disabilities can also call the administration's TTY number at 1-800-325-0778, Monday through Friday.
Necessary Information When Applying
You will need to provide the following general information when applying for SSDI, so be sure to have it handy when filling out the forms.
Personal Information:
Social Security number
Date of birth and location
Name, Social Security number, and date and place of birth of your current and former spouse(s)
Names and date of birth of any minor children
Your bank account's routing number if you want your SSDI benefits electronically transferred
You can check out this webpage to download a starter kit, walking you through the process of applying for SSDI. Kits are available in English and Spanish, and people who speak other languages can request free interpreter service upon request.
Copyright 2022, RepublicanPress.org