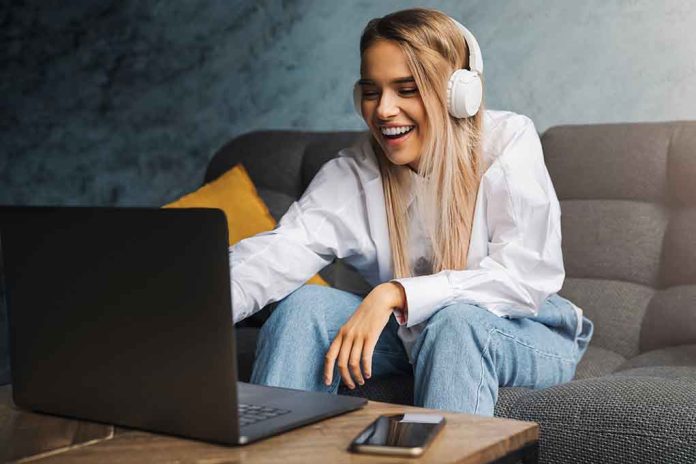 Save Big On Your Internet Bill With This Incredible Program
(RepublicanPress.org) – Whether you're looking for work online, working virtually, or even homeschooling your child, pretty much everyone needs access to the internet these days.
Times are tough for a lot of Americans right now. Fortunately, there is help out there. It's called the Affordable Connectivity Program, also known as the ACP.
What Is The Affordable Connectivity Program?
In a nutshell, The Affordable Connectivity Program is a benefit program offered by the FCC (Federal Communications Commission) that helps eligible households to afford access to the high-speed internet they need.
For financially eligible households, the ACP benefit provides a discount of up to $30 each month for internet services. And for households that reside on qualifying tribal land, the ACP benefit can provide up to $75 each month.
Another really helpful benefit is that eligible households can also receive a one-time discount of up to $100 to purchase a laptop, desktop computer, or tablet from a participating provider. The only thing that the eligible household has to do is contribute more than $10 and less than $50 toward the purchase price of the device.
Keep in mind that the Affordable Connectivity Program is limited to one monthly service discount and one device discount for each household.
Who Can Qualify For The Affordable Connectivity Program?
It's actually surprising how easy it is to qualify for the ACP benefit. It basically depends on income. Pretty much any household is eligible for the Affordable Connectivity Program benefit as long as the household income is at or below 200% of the Federal Poverty Guidelines.
Your household can also qualify for the ACP benefit if any member of your household meets at least one of the criteria below:
If a member of your household meets the eligibility criteria for any participating provider's existing low-income internet program.
Any member of the household participates in the School Breakfast Program or National School Lunch Program, including through the USDA Community Eligibility Provision program.
If any member of your household participates in certain assistance programs, such as SNAP (Supplemental Nutrition Assistance Program), Medicaid, SSI, Federal Public Housing Assistance, WIC, or the Lifeline Assistance phone program.
A household member participates in any Tribal-specific programs, such as Tribal TANF, Bureau of Indian Affairs General Assistance, or Food Distribution Program on Indian Reservations.
If anyone in your household has received a Federal Pell Grant during the current award year.
It's also super easy to enroll. You'll just need to go to ACPBenefit.org to submit an application. You can also print out a mail-in application. Then all you'll need to do is contact a local participating provider, select a plan suitable for your household, and have the discount applied to your bill. Remember that some internet providers may have a separate application that they will ask you to complete as well.
You don't need to struggle unnecessarily. Check to see if your household qualifies and then then apply for the Affordable Connectivity Program. Every little bit of assistance adds up.
Copyright 2022, RepublicanPress.org