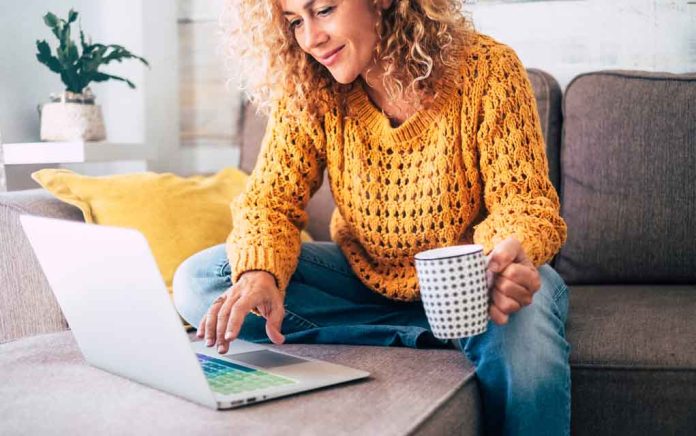 Ready to Work from Home? Check Out These Virtual Job Ops
(RepublicanPress.org) – Although a population of people worked from home in the digital space before, the pandemic pushed many out of the office and into the internet to find employment. Luckily, finding a virtual customer service job has never been easier, as many companies widely added remote position opportunities for prospective employees. In fact, the US Department of Labor's Bureau of Labor Statistics (BLS) estimated over three million people work in virtual customer service.
Some jobs come with the flexibility of setting a workable schedule, and others have set hours, allowing workers to choose what best works for them. To find one of these jobs, people just need to have the appropriate skill set and know where to look and apply.
Customer Service Specifics and Skillset
Working in virtual customer service is much the same as in the physical world. The employee's job is to help customers with whatever they need. That can include addressing technical issues, billing problems, questions about accounts, and anything else that will help the consumer. Sometimes customer service positions require phone work, and sometimes the job takes place through email or live chat on the company website or some other portal.
When applying for a customer service position, it might help to have some experience dealing with the public. However, many industries train their employees, so a background in the area isn't necessarily required. Some jobs might require a certain skill set. For example, a bilingual position will require someone with specific language skills, while a technical support employer will probably hire someone with tech experience. Prospective employers usually require applicants to have a high school diploma or equivalent, computer knowledge, an internet connection, and a pleasant disposition.
Where to Look
Anyone looking for a customer service job who also has an idea of the company they want to work for can check the business' website for available remote positions. Disney, Uber, Nestle, and Amazon are just a few of the companies that hire virtual customer service representatives directly on their sites.
Those who don't have a preference about their employer, or just don't know what company to choose, can visit sites like Remote.co, Flexjobs, and Indeed. These services offer a whole host of opportunities in one place. Of course, using Google to search for remote customer service jobs will result in a lot of options, as well.
To ensure the job is not a scam, be wary of any business requiring payment and do a background check on any company before filling out an application with personal information. There are many jobs available for online customer service. All one has to do is look and apply.
Copyright 2022, RepublicanPress.org