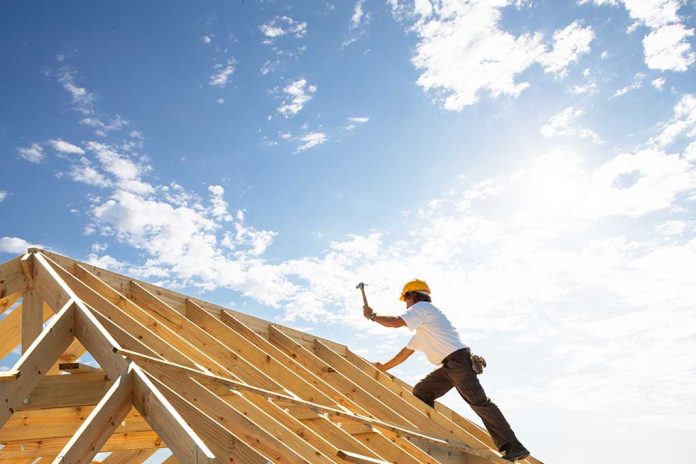 Federal Assistance Programs To Help With Your Home Repair Needs
(RepublicanPress.org) – It's an unfortunate truth, but the ravages of time will take their toll on your home. No matter how hard to try to keep everything pristine, you will likely find yourself in need of home repairs at some point.
Fortunately, there are multiple opportunities to obtain federal grants to help you make those much-needed updates to your home. The operative question is what programs are available, and how do you find them?
Where Do I Find Available Federal Grants to Repair My Home?
For general information regarding federal grant programs, www.grants.gov can't be beaten. You can use the website's search engine to find appropriate grant programs covering the costs of home repairs. You can also apply for most of them from the comfort of your computer. That way, you don't have to play tag through conventional postal systems (SnailMail) or by making trips to an office building.
The United States Department of Housing and Urban Development (HUD) website is another excellent place to find federally available grants. HUD doesn't offer direct funding to homeowners. Instead, you can receive funds through programs backed by the agency. Its website provides an extensive database detailing available grants and how to apply.
What Are Some Examples of Federal Grant Programs Available for Home Repair?
The federal government provides several grant programs to help you pay for necessary repairs on your home. Some cover routine upkeep, and others provide funding in the instance of natural disasters and other emergencies. Here are a few of the options available.
Low-Income Energy Assistance
The Low Income Home Energy Assistance Program helps families and individuals with limited financial resources pay for their energy costs. LIHEAP's primary purpose is to help homeowners decrease risks associated with faulty and unsafe heating and cooling practices. However, the program also offers utility assistance programs for home repairs. It also provides utility bill assistance for low-income individuals and families.
Single Family Home Repair Loans and Grants
The United States Department of Agriculture and Rural Development offers assistance through its Section 504 Home Repair Program. It offers grants up to about $7,500 to seniors in need and loans as high as around $20,000 to low-income families to cover the costs of home repairs, housing improvement, and projects related to safety concerns.
The grant for this program is very specific, as it's only designed to be used if the homeowner has health or safety hazards that need to be addressed. If you or a loved one are qualified and choose to go this route, be aware that you can only receive this grant once. You will need to find another available grant program for future upgrades and repairs.
You can find additional information regarding this program at the US Department of Agriculture website.
Federal Grant Programs for Individuals Struck by Natural Disasters
The Federal Emergency Management Agency (FEMA) provides grants to homeowners who fell victim to disasters through its Individuals and Households Program (IHP). You can apply for assistance through this program on the FEMA website if you suffered damage to your home related to flooding, a tornado, hurricane, or other disasters.
Good luck finding the best federal grant program to help you pay for home repairs. Remember, it's always best to perform home maintenance gradually over time instead of waiting for an emergency. The government offers numerous assistance programs, but the application and approval process takes time.
Copyright 2022, RepublicanPress.org