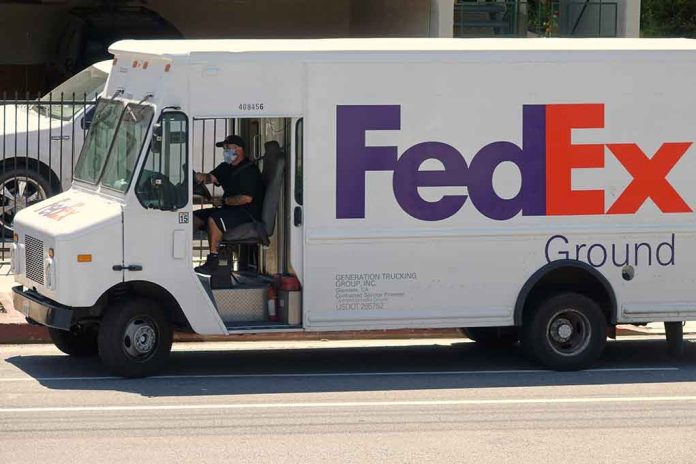 Starting a Small Business? Don't Miss Out On This Amazing Grant Opportunity
(RepublicanPress.org) – Every year, thousands of people try their hand at starting a small business with hopes of obtaining financial independence. Without the proper capital, however, it can be difficult to sustain a business while it's getting off the ground. Fortunately, there are a number of grants available for entrepreneurs, and the FedEx Small Business Grant Program is one you shouldn't miss.
The Details
Every year, FedEx hosts this grant program with the intention of helping small business owners thrive. For 2022, the company is offering 10 prizes. The top 3 winners will receive $50,000 each and $4,000 in print service credits. The remaining 7 winners will each receive $20,000 and $1,500 in print service credits. There are also other benefits to winning such as limited website and marketing analysis and consultation services at no cost. There will be other winners in specific categories with smaller, but beneficial, prizes.
Any small business that meets the criteria is eligible to enter the contest. It's a great way to try to procure funding and increase a company's chances of success.
Entering the contest is simple: you'll need a FedEx account, which is free to create. Once you log in, you'll be able to submit your entry. FedEx asks for a short company profile and answers to questions such as what makes you stand out and what social causes are important to your company.
The shipping giant also wants to know what you plan to use the money for. You'll upload your logo and an optional video where you provide an elevator pitch of sorts. While it's optional, it can help elevate your chances of winning. The official rules can be found here.
Additionally, those who have a focus on sustainable practices may gain a leg up in the competition. In order to qualify, businesses must also have a need for shipping, be in good standing, and be a US-based company in operation for at least six months.
Choosing the Winners
After the submission period, which runs through February 28, 2022, judges will pick 100 finalists, which will then be opened to a public vote. During the voting period, which runs March 22 through March 31, businesses can send their friends, family, and customers to vote once per day for their submissions. Businesses with the most qualifying votes will be announced on May 4.
FedEx runs this grant program every year, so if you don't qualify or win this time around, you might just have the chance to participate next year. For the best chances, make sure you read all of the FAQs and the aforementioned rules to participate.
Copyright 2022, RepublicanPress.org