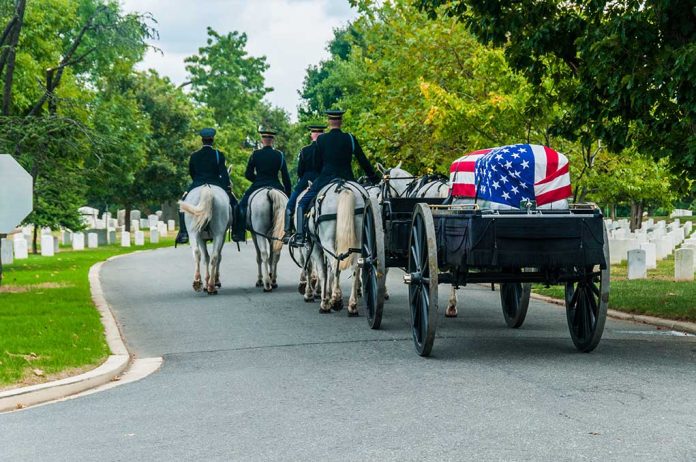 Naval Cadet's Tragic Death CONFIRMED – Accident Reported
(RepublicanPress.org) – Over the July 15th weekend, Luke Gabriel Bird, a Naval Academy Midshipman, was hiking near a waterfall in Chile when he tragically slipped and fell to his death. Two days later, the country's authorities found the young service member at the base of the Salto El Agua waterfall in a lagoon.
Bird attended the Naval Academy and was part of a program that takes students abroad for study. He was in his first year at the school.
Naval Academy midshipman dead after falling over Chilean waterfall https://t.co/KmX39f0mKa pic.twitter.com/NYABpX6nR0

— New York Post (@nypost) July 19, 2022
Originally from New Braunfels, Texas, the academy student was part of the wrestling team in high school. He was also a member of the Marine Corps JROTC program, where he served as a battalion commander for which he won a prestigious award.
Additionally, Bird was active in his student government body, taking the position of National Honor Society vice president during his teen years. The 21-year-old was majoring in ocean engineering at the Naval Academy and was a member of the Semper Fi Society. He loved sports, his family, and his friends.
The midshipman's dad told the Fort Worth Star-Telegram that his son was "everything a father" could hope for and more, calling him a "gift of God." One of Bird's friends said he was smart, giving, and would help anyone who needed him without a second thought. In a social media post, another childhood friend, William Wallace, said the deceased was incredibly funny, referring to him as a "role model."
Vice Admiral Sean Buck encouraged everyone at the academy to band together and support each other through this tragic loss.
Copyright 2022, RepublicanPress.org