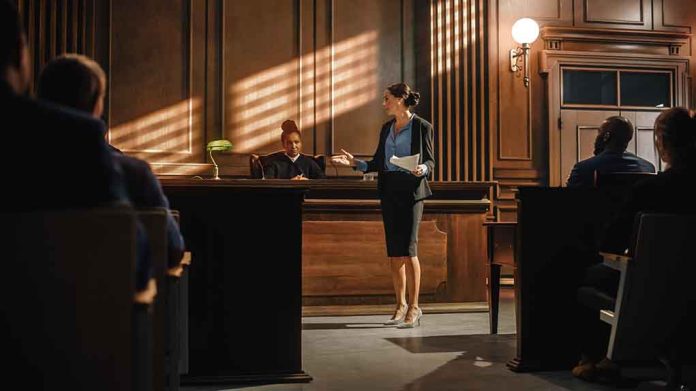 DISTURBING Details Revealed In Court – ASSASSINATION Plot!
(RepublicanPress.org) – On March 31, actor Ryan Grantham pleaded guilty to murdering his mother with a gunshot to the back of the head. During his sentencing hearing on June 13, the court revealed the former "Riverdale" star also intended to murder Canadian Prime Minister Justin Trudeau. Instead of carrying out his nefarious plot against the PM, the perpetrator drove his weapons-laden vehicle to the police station, where he confessed to killing his mom.
Ryan Grantham abandoned a plan to kill Prime Minister Justin Trudeau the day after he shot and killed his mother in their Squamish home. https://t.co/rpceb849WR

— CBC British Columbia (@cbcnewsbc) June 14, 2022
Grantham is a prolific 24-year-old actor living in Squamish, British Columbia, with at least 30 credits to his name, including parts in "Supernatural," "Diary of a Wimpy Kid," and "iZombie."
The Crown Prosecutor Michaela Donnelly told the court how the actor rehearsed his mother's killing on video before committing the act. Donnelly called it a "heartbreaking breach of trust" during the hearing, CBC News reported. Sadly, Grantham left his mom's lifeless and bloodied body for his sister to find just a short time later.
Reports showed the young actor was on his way to kill Trudeau when he decided he would terrorize other locations with mass violence. That's when he decided to turn himself in to the authorities.
Reportedly, Grantham was suffering from clinical depression for some time and may have killed his mother to spare her the heartache of knowing her son killed the prime minister.
Although Grantham faces life in prison for second-degree murder, the Crown is asking the court to sentence him to 17 or 18 years without the possibility of parole.
Copyright 2022, RepublicanPress.org