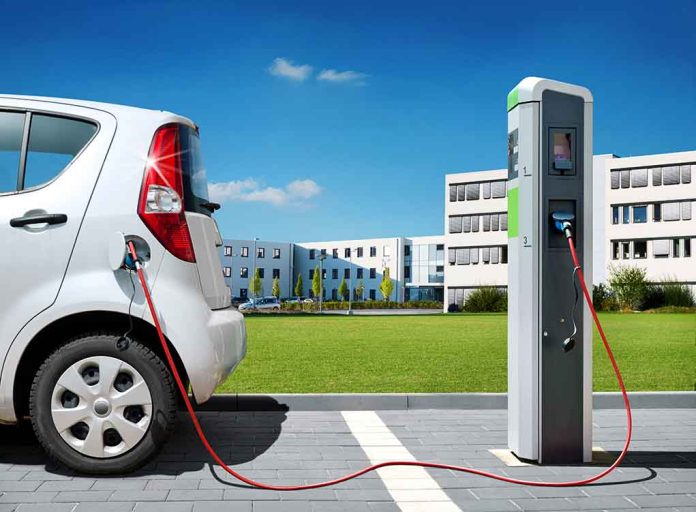 (RepublicanPress.org) – The effort to enact new emissions standards linked to vehicles took a huge step forward in 2022. In August, California banned the sale of new gas-powered cars by 2035. Seventeen other states have emission standards tied to California's setting off a legislative firestorm throughout the remainder of the year. By the end of December, four other states had joined the Golden State's prohibition, including Massachusetts, New York, Oregon, and Washington. In a break from that norm, a group of Wyoming lawmakers is pushing back on that agenda.
On January 13, Wyoming State Senator Jim Anderson (R-District 28) introduced a joint resolution (SJ0004) phasing out the sales of electric vehicles by 2035. Republican Senators Brian Boner (District 2), Edward Cooper (District 20), and Dan Dockstader (District 16) co-sponsored the measure along with Representatives Donald Burkhart (District 15) and Bill Henderson (District 41).
As many states work to ban gas-powered vehicles, Wyoming introduces a proposal to ban the sale of electric vehicles. https://t.co/xlrKBZiMj2

— ABC4 News (@abc4utah) January 17, 2023
The proposed measure stated that the increased sales of electric cars "at the expense of gas-powered vehicles" would negatively impact Wyoming communities, the state's economy, and its ability to "efficiently engage in commerce" with other states.
Looking at additional issues, the joint resolution discussed the impracticality of installing charging stations across the large and sparsely populated state. Additionally, the manufacture of batteries suitable for electric vehicles requires large amounts of critical minerals that aren't "easily recyclable or disposable." The widespread use of electric cars could impact the domestic supply of those materials to the point of causing a supply-side disruption for other industries.
SJ0004 stated that phasing out the sale of new electric cars by 2035 would "ensure the stability" of Wyoming's fossil fuel industry and "help preserve" America's "critical minerals for vital purposes," an apparent reference to materials required to produce batteries for the vehicles.
Anderson, who introduced the bill, told The Washington Post this week that he's not really interested in phasing out electric vehicles. Rather, the bill is intended to "get the message out" that he and other supporters are opposed to the plan to phase out gas-powered vehicles.
Copyright 2023, RepublicanPress.org