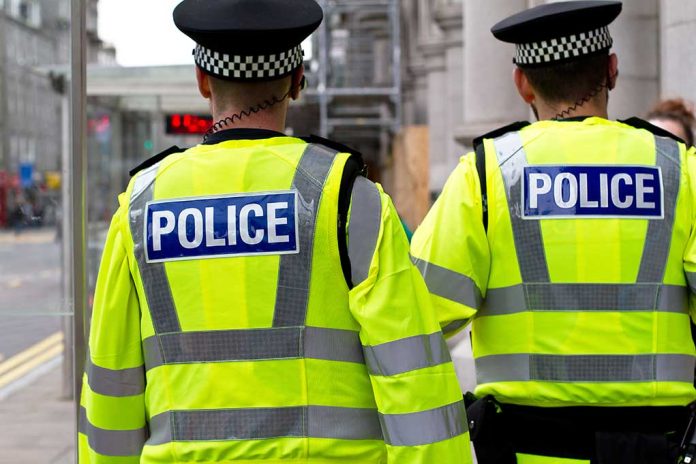 (RepublicanPress.org) – World War II may have officially ended in 1945, but European residents continue to struggle to clear relics of the conflicts, like unexploded land mines and other similar devices. Most recently, a bomb suddenly detonated shortly after officials started attempting to disarm it.
On February 7, a contractor discovered an unexploded 550-pound WWII-era bomb while performing dredging work in a local river in Great Yarmouth, England. Complicating matters, the device was located between two main gas pipes. Local emergency services agencies quickly declared a major incident, and local law enforcement officials and British Army specialists cordoned off a 400-meter (1312 feet) evacuation zone around the bomb.
On the advice of experts, a team of explosive disposal specialists dispatched by the British Army halted plans to cut into the bomb's housing until scientists from the Defense Science and Technical Laboratory (DSTL) could devise a working plan for safely removing the device. The DSTL operates as the UK Defense Ministry's scientific agency.
Shocking moment World War II bomb found in Great Yarmouth explodes in unplanned detonation sending thick plumes of smoke across town.
Footage has captured the shocking moment that a World War II bomb unexpectedly exploded, blasting thick plumes of smoke into the air.

— 🌊🏴󠁧󠁢󠁷󠁬󠁳󠁿ken keeping(Billy)🌈🎵 (@KeepingKen) February 10, 2023
Norfolk Constabulary officials noted the "complicated and unique" nature of the bomb's proximity to the gas mains and the associated risks should the bomb detonate while explosive ordinance disposal (EOD) technicians attempted to disarm it.
Assistant Chief Constable Nick Davison thanked the Great Yarmouth community for their patience and support during the EOD team's "painstaking work." He also stressed the "unstable" nature of the bomb, confirming it posed a significant threat to life and property, according to a page on the Norfolk Constabulary website containing several press releases related to the bomb.
At 4:42 p.m. local time on February 10, the Norfolk Constabulary announced that EOD technicians had started the final phase to disarm the bomb. They reinforced a "protective sandbox" around the device and started using a technique that "creates a slow burn" of the device to "burn off" its explosive materials. The report advised that the evacuation zone and sandbox would eliminate any risk to the public.
Then, at 6:04 p.m., officials reported the bomb exploded during the slow burn procedure.
Thankfully, Assistant Chief Davison reported that all army and emergency service workers and been accounted for, and there weren't any injuries or fatalities from the blast.
Copyright 2023, RepublicanPress.org