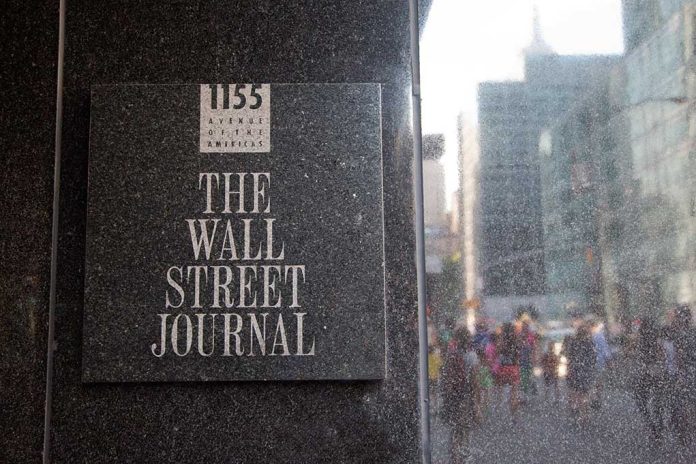 (RepublicanPress.org) – A Wall Street Journal (WSJ) reporter has fallen into Russian custody as a suspected spy, marking the first detainment of an American journalist in the country on such charges since the Cold War. News outlets report that many of the victim's peers have voiced their support for his return home, insisting upon his innocence.
Evan Gershkovich has been a long-standing member of the media, working for multiple publications across the world, including The Moscow Times and Agence-France Presse in France. The New York Post reported that the American journalist had covered news in Russia since 2017, although his recent interests have included the invasion of Ukraine and Russian political issues.
Russia detains Wall Street Journal reporter on suspicion of spying https://t.co/ds9MHzMXU5 pic.twitter.com/6Pb11tHxWz

— New York Post (@nypost) March 30, 2023
The United States recently arrested Russian national Sergey Vladimirovich Cherkasov. Officials have charged the foreigner with numerous offenses, including wire fraud, bank fraud, visa fraud, and working as a foreign agent.
Gershkovich will remain in Russian custody until at least May 29, but a trial could take months to complete. According to the BBC, the defendant could face up to 20 years in prison if the courts find him guilty. He denies all charges against him.
The Associated Press reported that journalism has become increasingly dangerous in Russia, with media professionals becoming growing targets alongside anyone who speaks out against the war in Ukraine. The publication compared the Kremlin's current level of oppression to that which the USSR experienced during the Cold War. White House Secretary Karine Jean-Pierre took the opportunity to remind Americans they could face similar dangers if they travel to the European nation despite the Biden administration's warnings against it.
There is currently no word on whether Russia might try to use Gershkovich as leverage for another prisoner swap.
Copyright 2023, RepublicanPress.org