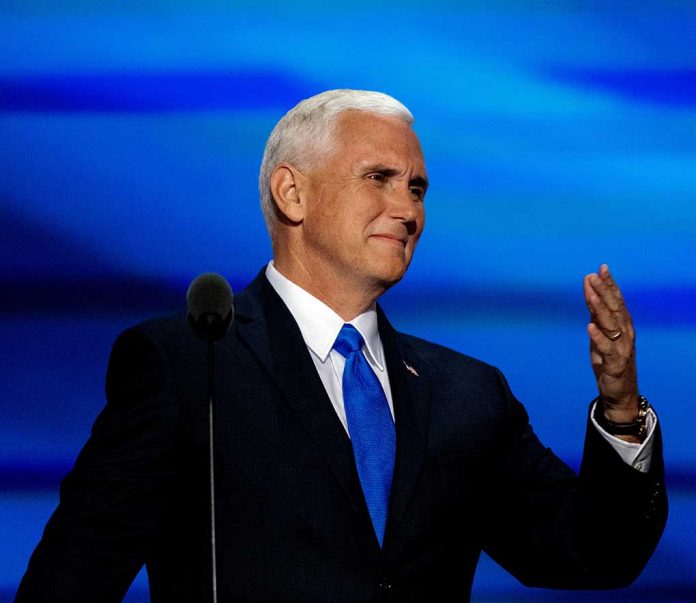 Mike Pence Offers Coy Response to 2024 Question
(RepublicanPress.org) – Although all eyes are on November and the upcoming midterm elections, many are looking forward to 2024. President Joe Biden has indicated he intends to run for another term in the White House, but fell short of an official declaration. The Republican side, however, is a little less cut and dry.
On October 19, former Vice President Mike Pence attended an event at Georgetown University where an attendee asked the politician if he would vote for the previous president if he is the GOP nominee in the 2024 election. Instead of giving a direct response, the former Veep teased there might be someone else on the ticket he prefers.
The response to Pence's answer was laughter and applause, but it wasn't clear what he was referring to with his half smile and shrug. The politician didn't elaborate. Pence only said he was concentrating on the midterms for now, but had every confidence the Republican Party would "sort out leadership."
During an event in September in Utah, a student at a local university asked Pence if he was going to run for president. He responded, "I'll keep you posted." Some have speculated that he's already started laying the groundwork.
Do you think the former vice president will make a bid for the White House?
Copyright 2022, RepublicanPress.org