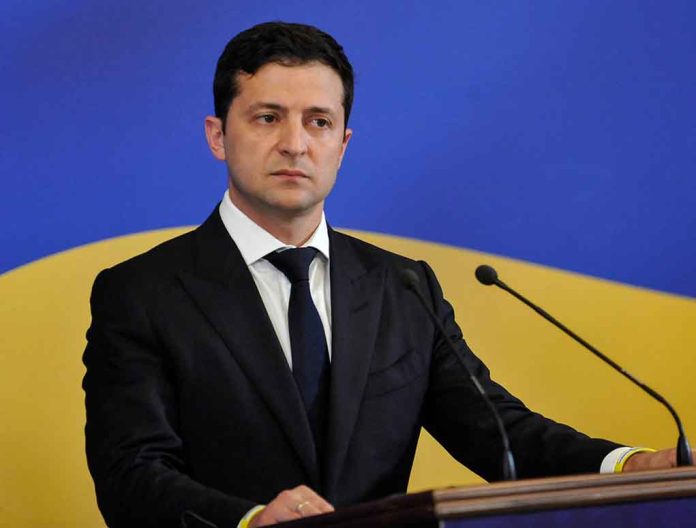 Ukrainian Leader Again Pushes for Special Tribunal
(RepublicanPress.org) – In July, Ukrainian President Volodymyr Zelenskyy called for the formation of a special tribunal against Russia for alleged war crimes perpetrated against the people of his country. At the time, he claimed the aggressors were bombing civilian buildings, killing and injuring innocent people.
On September 21, the Ukrainian leader issued a speech to the United Nations in which he again demanded a tribunal against the invading country. Zelenskyy said his government wants to punish Russia for "trying to steal" his sovereign nation. The president also wants to see justice served for the many "tortures and humiliations" his men and women have endured since Russian President Vladimir Putin launched his invasion in February.
Zelenskyy wants to send a message to the rest of the world and discourage them from taking the same path as Putin. He's asking for the United Nations (UN) to remove Russia's rights to delegate, vote, and veto within the coalition.
The UN would be the entity to set up such a tribunal as a criminal court to investigate war crimes in conflict and possibly prosecute offenders. According to a July report from The Hill, Department of Human Rights Envoy Uzra Zeya said Russia is showing a clear pattern of attacks on civilian buildings, as well as the "rape, torture," and executions of innocent people shortly after Zelenskyy's first call for a special tribunal.
Zelenskyy and his troops have reportedly discovered signs of torture in mass graves in several areas like Bucha and Izium, supporting Zeya's remarks.
Copyright 2022, RepublicanPress.org