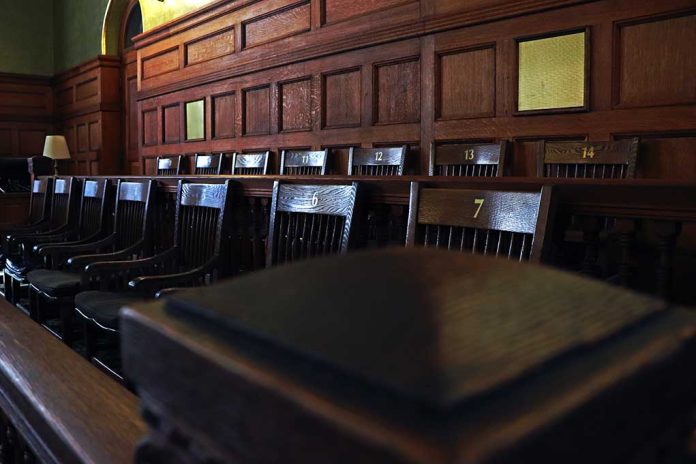 Convicted Murderer of Pregnant Woman Gets Death Sentence
(RepublicanPress.org) – On October 3, a jury in Bowie County, Texas, found Taylor Rene Parker guilty of killing her friend, Reagan Michelle Simmons-Hancock. The victim was pregnant at the time of her death. After killing her friend, Parker stole her baby, so she faced capital murder and kidnapping charges. The child did not survive the ordeal.
On November 9, a Texas jury, with just a little over an hour behind closed doors, sentenced the guilty party to death. Simmons-Hancock's family was present at the sentencing, and some gave impact statements at the hearing. After hearing from the victim's loved ones, Judge John Tidwell ordered the bailiff to take the convicted murderer "to death row," according to the Texarkana Gazette.
The victim's mother said Taylor Parker is an "evil piece of flesh demon."
https://t.co/fB2DRy8knX

— KSAT 12 (@ksatnews) November 10, 2022
Police found the deceased's body in her home on October 9, 2020, and quickly picked up the suspect in another state. A state trooper pulled Parker over for driving recklessly, where the officer found the stolen baby and had her transferred to an Oklahoma hospital. Medical personnel declared her dead after arrival.
According to prosecutors, Parker faked a pregnancy so her boyfriend wouldn't break up with her and planned to steal Simmons-Hancock's child when it came time for her to produce a child. She reportedly even posted on social media about the false pregnancy and had a gender reveal party. When speaking to the jury before the conviction, Assistant District Attorney Lauren Richards called Parker a "liar" and "manipulator."
It was reported that the killer beat Simmons-Hancock, stabbed her over 100 times, and tore the little infant from her mother's womb. The victim's mother, Jessica Brooks, called Parker an "evil piece of flesh demon" at sentencing.
Copyright 2022, RepublicanPress.org