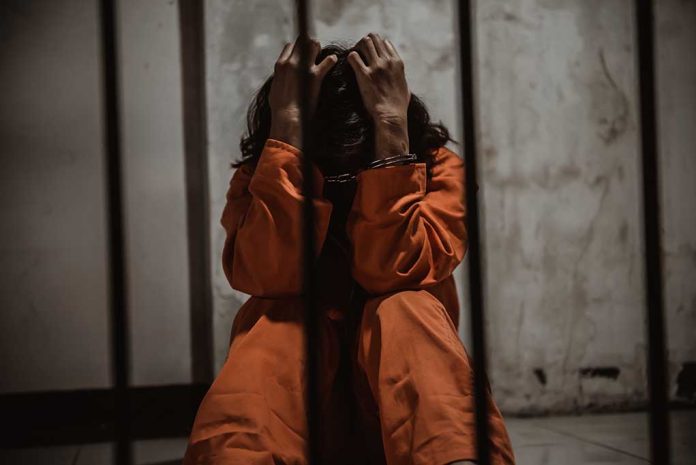 Murder-for-Hire Plot FOILED – Criminal Learns Her Fate
(RepublicanPress.org) – Handing down punishments is a fairly routine process in the federal justice system. The US Sentencing Commission has established guidelines for judges, and it can also consider other factors, like victims' statements, when handing down punishments. Defense attorneys and prosecutors each put in requests, and judges typically meet them somewhere in the middle. However, a Mississippi court recently sentenced a woman to the statutory maximum term of incarceration over her stunning murder-for-hire scheme.
On Monday, August 1, US District Court Judge Carlton Reeves sentenced Jessica L. Sledge to 10 years in prison for using "interstate… facilities" in a "murder-for-hire" plot. He also ordered her to pay a $1,000 fine and serve 36 months of supervised release.
Pelahatchie Woman Sentenced to Statutory Maximum of 10 Years in Murder-For-Hire Plothttps://t.co/e0bvFU6jxR@FBIJackson

— U.S. Attorney SDMS (@SDMSNews) August 1, 2022
Judge Reese cited the terrible nature of the offense when handing down the maximum prison term permitted by law.
Federal officers arrested Sledge in early November 2021 after she reportedly hired a hitman to kill an unnamed person in September 2021. However, the individual she contracted using WhatsApp was an undercover FBI special agent.
Sledge met the undercover agent in Brandon, Mississippi, on November 1, 2021, and provided a final payment for the contract and additional information regarding the intended victim. She quickly waived her right to remain silent and admitted to her role in the murder plot shortly after her arrest. The defendant subsequently pleaded guilty in February 2022.
Copyright 2022, RepublicanPress.org