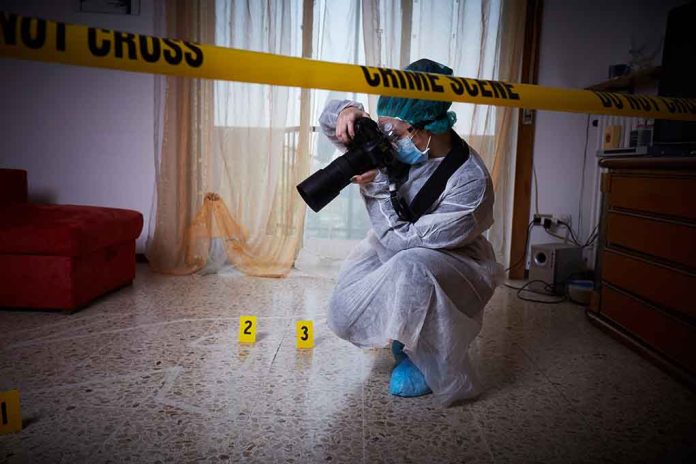 (RepublicanPress.org) – When police detectives launch a murder investigation, they typically begin with looking at family members, friends, and others close to the deceased at the time of their death. But, in a recent Florida case, investigators didn't have to look any further than a woman's handyman to find her murderer.
On Saturday, March 5, the Martin County Sheriff's Office issued a press release detailing the conclusion of a missing person investigation. Detectives spent hours digging up 57-year-old Cynthia Cole's backyard after a sheriff's deputy noticed the top of a septic tank sitting askew. Sadly, law enforcement officials discovered a body submerged inside the tank four feet underground.
Detectives quickly located and arrested Cole's longtime handyman, 34-year-old Keoki Hilo Demich. A review of her doorbell camera and other nearby security camera footage showed Demich entering and exiting Cole's car several times. Investigators told a local news station that Demich made several false statements when questioned by investigators.
According to the statement, Demich currently faces second-degree murder charges. However, the case remains active, and police detectives are continuing their investigation into crucial parts of the case.
The medical examiner's office hasn't positively identified the body yet, but detectives say they believe it belongs to Cole. She went missing about a week ago after attending an art festival near her Jensen Beach home on February 24.
Copyright 2022, RepublicanPress.org