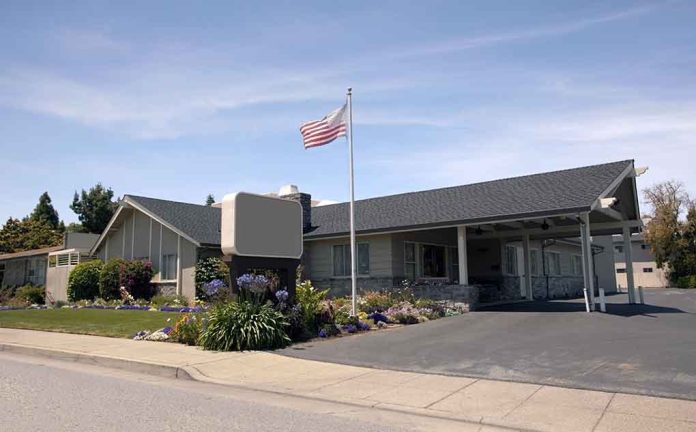 (RepublicanPress.org) – Yehuda Eisen, the administrator of Water's Edge Rehab & Nursing Center at Port Jefferson in New York, shared some great news with employees, residents, and families on January 18. She proudly announced that US News and World Report recognized the nursing home as one of the best for 2022 to 2023. Sadly, recent events might tarnish the center's reputation.
On February 6, CBS News reported medical officials at the New York nursing home pronounced an 82-year-old resident dead, which occurs with some regularity given the nature of the facility. Water's Edge personnel arranged to transfer the woman's body to a mortuary several hours later. Disturbingly, workers at the O.B. Davis Funeral Home in Port Jefferson discovered her breathing soon after her arrival. Police reported that first responders took the woman to the hospital, but her current condition remains unknown.
An 82-year-old woman was pronounced dead at a New York nursing home but found to be breathing three hours later at the funeral home where she had been taken, authorities said.

The incident happened just days after a similar mishap came to light in Iowa. https://t.co/7Hfx07fVAP

— CBS News (@CBSNews) February 7, 2023
Several sources reached out to the nursing facility for comment but received no reply. CBS News reportedly called the nursing center, but the person who answered the phone hung up. The funeral home released a statement saying they wouldn't comment on the matter for "privacy and confidentiality" reasons.
New York Attorney General Letitia James spoke out after the incident, commenting on the "unnecessary trauma" the disturbing incident likely caused the family and the individual directly affected. The official told media sources her office is looking into the matter. State health department officials also indicated they were investigating.
Surprisingly, this incident wasn't the only one of its kind to occur recently. NBC News reported about a similar ordeal in Iowa just days before. In that case, a hospice facility pronounced a 66-year-old woman suffering from advanced dementia dead and placed her into a body bag. Workers at the funeral home discovered she was alive when they heard her gasping for air. She died — for real this time — two days later.
Copyright 2023, RepublicanPress.org