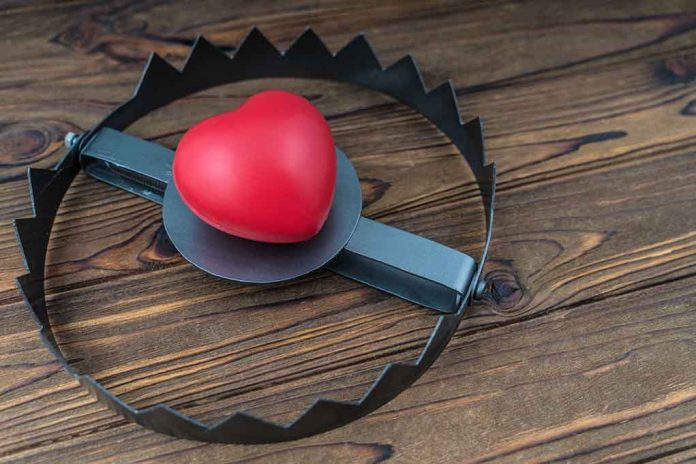 (RepublicanPress.org) – On January 25, US Attorney for the Southern District of New York Damian Williams and Assistant Director-in-Charge of the New York Field Office Michael Driscoll announced the indictment of Peaches Stergo. According to the unsealed document, authorities arrested the Florida resident for tricking an 87-year-old Holocaust survivor out of his life savings to live a life of luxury. The indictment was for one count of wire fraud.
On April 14, Williams gave the public an update on the case. He announced that Stergo pleaded guilty to the wire fraud charge. The charge carries a maximum of 20 years behind bars, which the judge in the case will determine on July 27, at sentencing. The defendant already agreed to pay over $2.8 million in restitution and forfeit the same dollar amount, in addition to handing over more than 100 of the posh items she bought with the stolen money.
Florida woman pleads guilty to defrauding Holocaust survivor of $2.8 million in connection with romance scamhttps://t.co/fbPIq20RT4

— US Attorney SDNY (@SDNYnews) April 14, 2023
According to the press release, Stergo met the Holocaust survivor on a dating website in the spring of 2017. After the connection, the perpetrator asked the victim for money to pay her lawyer. She explained that the attorney was holding onto money from an injury settlement and wouldn't release it to her unless she paid her legal fees.
Over the next four and a half years, she strung the 87-year-old man along, demanding money along the way. He complied because she kept telling him that her money was frozen and his money was the only way she could gain access and pay him back. She even created fake bank documents and emails to convince him.
Overall, he wrote her 62 checks totaling more than $2.8 million. Stergo not only tricked the individual out of his life savings, but he also lost his home. Meanwhile, she lived the good life, purchasing luxury clothes, vehicles, and jewelry, while jet-setting around and enjoying expensive trips.
Williams said Stergo's scheme was "sick and sad." The US attorney thanked the FBI and his own office for their hard work in bringing the defendant to justice.
Copyright 2023, RepublicanPress.org