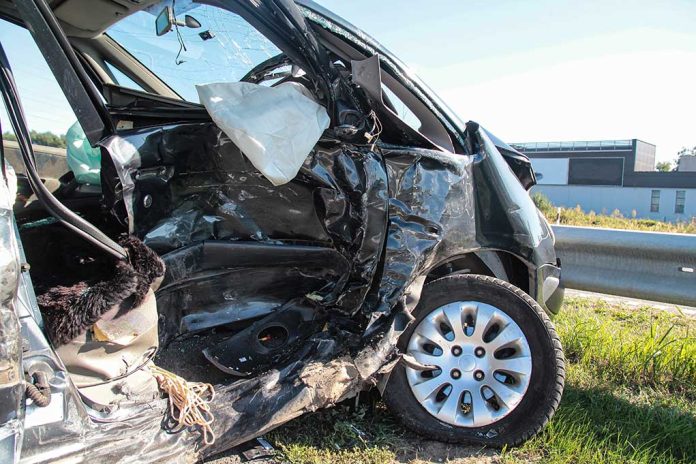 Multiple People DEAD in Car Crash – Murder Charges Announced!
(RepublicanPress.org) – A traveling nurse from Texas, Nicole Lorraine Linton, was recently involved in an accident in Los Angeles, California, that led to the death of six people. Upon investigation, police alleged the woman was at fault. On August 8, authorities arrested and charged her with "manslaughter with gross negligence" and murder.
The car crash victims included Asherey Ryan, her unborn child and 11-month-old son, her boyfriend, Reynold Lester, and two other women. The state's highway patrol said there were ultimately a maximum of eight vehicles impacted by the incident.
Driver in LA crash that killed 5 charged with murder https://t.co/HGv7J2Sco9

— ABC6 News Desk (@ABC6) August 9, 2022
According to authorities, Linton was driving a Mercedes-Benz at 90 miles per hour and ran a red light, which led to the collision. According to ABC News, her attorney claimed in court that she has "mental health issues," using that as the reason for her erratic driving that wiped out an entire family and devastated at least two others. Investigators are reportedly still trying to determine why she was driving so carelessly on the day of the crash.
The judge denied the suspect's bail request and remanded her to the custody of detention officials until her hearing on the matter. Linton was also injured in the accident. According to reports, she has a history littered with automobile collisions.
If found guilty of the charges against her, Linton could spend up to life in prison. Do you think this is a fair punishment for her alleged crimes?
Copyright 2022, RepublicanPress.org