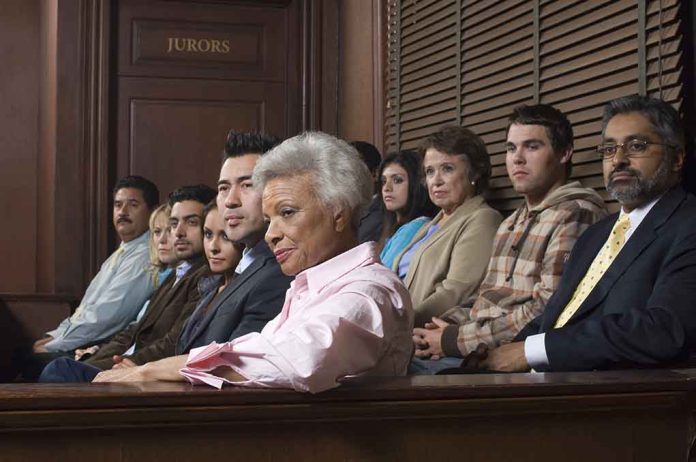 (RepublicanPress.org) – The Hippocratic Oath demands it and patients expect doctors to carry out their duties while adhering to the highest ethical standards. A Vermont jury recently ordered a doctor to pay millions of dollars in compensation to a woman after impregnating her with his own sperm nearly 45 years ago.
On Wednesday, March 30, a federal jury sided with plaintiff Cheryl Rousseau and awarded her $5.25 million. Jurors determined the previous day that Rousseau's physician, Dr. John Coates III, impregnated her using his sperm during a 1977 artificial insemination procedure.
Court records indicated the jury awarded Rousseau $250,000 to compensate her for actual damages and other incurred losses. Additionally, the panel ordered Dr. Coates to pay $5 million in punitive or exemplary damages. Juries award those damages to punish a defendant and serve as an example to others to refrain from inflicting similar harm.
Cheryl Rousseau sued Dr. John Coates III in 2018 in the U.S. District Court for the District of Vermont, accusing him of medical negligence, among other allegations.

— NowThis (@nowthisnews) March 31, 2022
Cheryl Rousseau and her husband, Peter, believed a medical student provided the sperm for the procedure. The couple recently learned the truth about the donation after their daughter took a DNA test.
The Rousseau family's lawyer, Celeste Laramie, told reporters in an email that the jury's verdict "sent a message to any physicians [considering] lying to their patients" about donors. "Such behavior [has] serious consequences," she added.
Coates faces a similar lawsuit in Colorado. The plaintiff, in that case, also alleges Coates told her a medical student was the donor in her 1978 procedure. However, subsequent DNA testing showed Coates was the father.
Copyright 2022, RepublicanPress.org