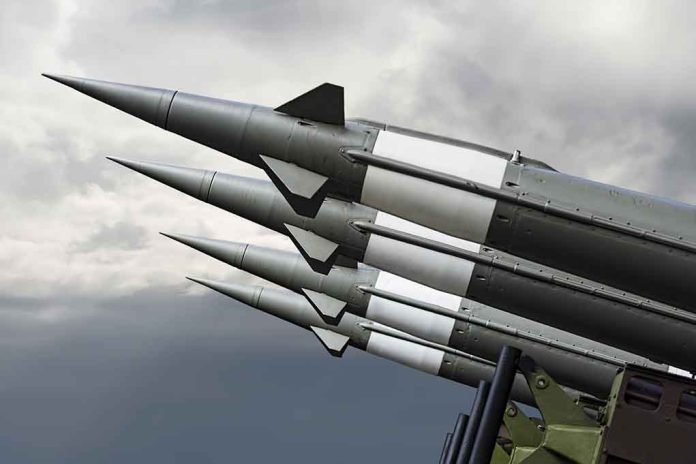 Is Iran About To Send Missiles To Russia?
(RepublicanPress.org) – A letter was recently sent from officials in Ukraine to Congress. The nation asked for more assistance to fend off Russian drone attacks. Apparently, the aggressor has been procuring Iranian-built systems and unleashing them on Ukrainian targets.
According to a report from 19fortyfive.com, the head of Ukraine's defense intelligence directorate, Major Gen. Kyrylo Budanov, said Iran could soon deliver ballistic missiles to Moscow, perhaps ushering in a "new phase" of its campaign against Ukraine. That would mean not only would the sovereign country have to deal with drone attacks but also a new slew of missiles.
Iran Could Transform the Ukraine War Into Missile Hell – 19FortyFive https://t.co/kQCj6OqiXO

— De Faakto Intelligence Research Observatory (@faakto) November 10, 2022
Moscow's new target seems to be Ukraine's energy grid, just in time for winter. On November 1, Ukrainian President Volodymyr Zelenskyy said that Russia had already taken down up to 40% of its energy infrastructure, according to a press release. Impacted structures included hydroelectric plants, thermal power plants, and combined heat and power plants.
19fortyfive also noted that in mid-October, POLITICO reported the Kremlin was running low on its cruise missile stockpile. But if Iran steps in, they could shore up those reserves. If that happens, Ukraine could face increased attacks, as Russia will no longer be worried about running out of such weapons. The Ukrainian Air Force remains concerned about the possibility of Iranian involvement.
Copyright 2022, RepublicanPress.org