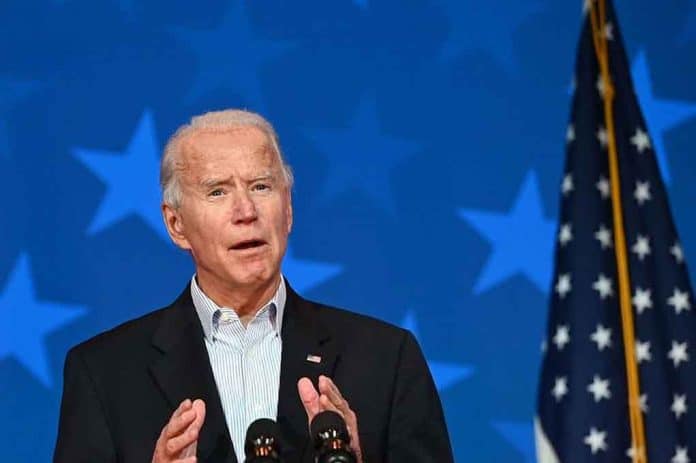 (RepublicanPress.org) – The looming threat of a conflict between Russia and Ukraine, and what that might mean for the rest of the world, continues. Over 100,000 troops from President Vladimir Putin's military now stand at the ready along the border, which is causing many to discuss the possibility of a full-scale invasion. President Joe Biden spoke out about the ongoing crisis during a recent East Room news conference, prompting concerns that his comments gave Russia the green light to engage in "minor incursion[s]."
The controversy stems from Biden's response to a simple question about how the US might respond if Russia attempted to invade Ukraine in the coming weeks.
While the president asserted that the US would hold Russia accountable for its actions, his explanation of what that might look like was dangerously unclear. He suggested that it was "one thing" if Russia engaged in a minor incursion that prompted disagreements on how to proceed — but another entirely if they "actually do what they're capable of."
"It is going to be a disaster for Russia," the president exclaimed, "if they further invade Ukraine."
As one reporter later pointed out, Biden's comments seem to give Russia permission to invade as long as the incident remains "minor." Where exactly does the line between a "minor incursion" and "doing what they're capable of" actually fall?
The shocking comments triggered a firestorm of complaints from world leaders, allies, and the public at large. The White House later released a statement clarifying Biden's words and reiterating that the US would meet any aggression with a "decisive, reciprocal, and united response."
Ukrainian President Volodymyr Zelenskyy also responded to the gaffe on Twitter, dismissing the idea that any incursion could ever be considered "minor." He also reminded world leaders to remember that no nation should ever be considered "small."
We want to remind the great powers that there are no minor incursions and small nations. Just as there are no minor casualties and little grief from the loss of loved ones. I say this as the President of a great power 🇺🇦

— Володимир Зеленський (@ZelenskyyUa) January 20, 2022
Despite the controversy over President Biden's comments, Zelenskyy later thanked him for his diplomatic assistance in a separate tweet.
Copyright 2022, RepublicanPress.org