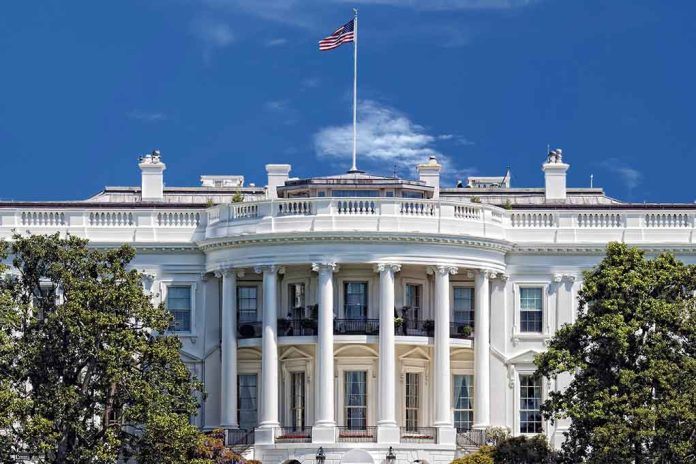 (RepublicanPress.org) – On May 30, House Committee on Oversight and Accountability Chairman James Comer (R-KY) released a statement about further actions he intends to take against FBI Director Christopher Wray. Comer has accused the agency of hiding subpoenaed information about President Joe Biden and his family from Congress. He said the committee was prepared to hold Wray in contempt for his refusal to hand over the unclassified records requested.
On May 31, White House spokesperson Ian Sams responded to a tweet by congressional reporter Max Cohen about the matter. Sams called Comer's outrage a "silly charade" and the committee's "investigations" nothing but "political stunts" designed to get attention and make it seem like Biden did something wrong.
The document in question is an FBI-generated form that reportedly alleges an arrangement between Biden and an unknown foreign national involving money in exchange for unclear policy decisions. Comer subpoenaed the document in early May, and Christopher Dunham, FBI's office of congressional affairs, responded via a letter. He wrote that the requested FD-1023 form was used to "collect and catalog information" but was unverified intel. Dunham made it clear there were confidentiality issues with turning over the document outright but said the FBI was willing to work something out with the committee as long as it didn't violate confidentiality or security rules.
Comer and Senator Chuck Grassley (R-IA) released a statement saying Wray offered to let the legislators view the document at FBI headquarters. However, the pair wasn't satisfied with the resolution. The Kentucky congressman stated "anything short of producing [the] documents" was in violation of the subpoena, and Grassley threatened "consequences."
House Oversight Ranking Member Jamie Raskin (D-MD) also responded to the threat by his colleagues, stating the FBI was bending over backward to accommodate Comer and Grassley to no avail.
Fox News reported that Wray offered to allow Comer and Oversight Committee ranking member Rep. Jamie Raskin (D-MD) to review the document in a secure room in the Capitol Building on June 5. However, Comer has consistently maintained that nothing short of turning over a copy of the document to the committee would satisfy the terms of his subpoena.
Copyright 2023, RepublicanPress.org