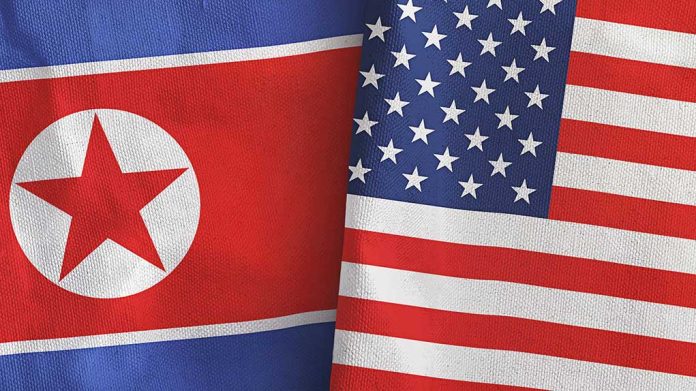 (RepublicanPress.org) – Congress enacted the Korean Human Rights Act of 2004 (HR4011) in response to ongoing human rights abuses in the Democratic People's Republic of Korea. Then-President George W. Bush noted the importance of the bipartisan legislation for the sake of North Koreans. The act created a special envoy (22 U.S. Code § 7817) to address those issues in the country, but that position has remained vacant since 2017. President Joe Biden recently revealed his nomination for the post.
On January 23, the White House released a list of nominations forwarded to the Senate for confirmation. Julie Turner was listed as the nominee to head the Office of the Special Envoy on North Korean Human Rights Issues. The announcement advised that the position carries the rank of Ambassador.
Biden nominates North Korea human rights envoy, first since 2017 https://t.co/NYYYX1G1DY pic.twitter.com/qgc4QsKd77

— Reuters (@Reuters) January 24, 2023
A separate White House notice included a brief bio of the career diplomat. Turner currently serves in the State Department as the head of the Office for East Asia and the Pacific region, a branch of the department's bureau overseeing "democracy, human rights, and labor."
Turner also served stints as the special assistant to an earlier special envoy to North Korea and as the Southeast Asia director for the National Security Council under George W. Bush. The bio concluded with a brief recap of her educational background and noted that Turner speaks French and Korean.
It remains unclear why Biden waited more than two years to nominate a special envoy. He repeatedly vowed to place human rights abuses at the center of his foreign policy since assuming office in January 2021.
VOA News reported that activists and diplomats praised the nomination. For example, Lee Shin-wha, the South Korean human rights envoy for North Korea, characterized Turner as "terrific," adding that she has a "full awareness and understanding" of the current situation in North Korea.
Likewise, Greg Scarlatoiu, the head of a Washington DC-based research group focusing on North Korea abuses, called Turner a "great scholar and champion" of human rights in the region. He predicted she would adopt an "upfront approach" to human rights in North Korea.
Copyright 2023, RepublicanPress.org