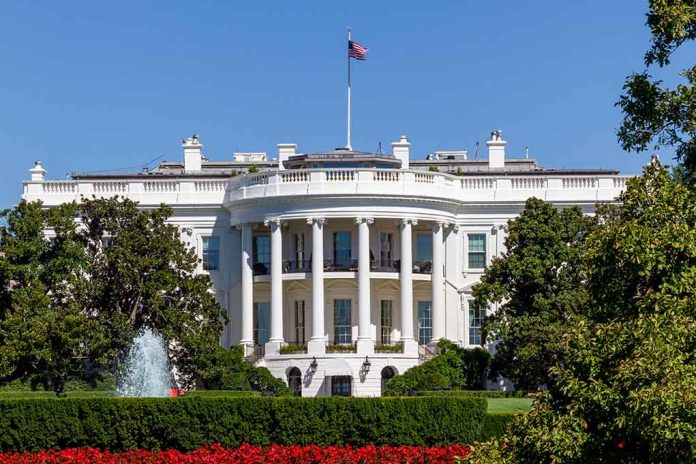 White House Sends Warning About Debt Relief Scams
(RepublicanPress.org) – President Joe Biden announced his student loan relief program on August 24. The measure would eliminate $10,000 in federal debt for some and $20,000 for those who received a Pell Grant, as long as they fall under a set annual income level. The relief program is expected to affect up to 43 million borrowers of all ages. Unfortunately, with such moves involving money, criminals often come out of the woodwork to take advantage of the situation. The federal government recently issued a warning to stay vigilant.
The Potential for Scams
Applications to seek relief are not yet available for borrowers but should be coming out soon. In the meantime, the Department of Education (DOE) and the White House issued words of caution as the time approaches. The administration posted a tweet with a list of how eligible citizens can avoid scammers looking to profit.
This month, the application window for student debt relief will open.

Learn more about the steps you should take ahead of time, and how to avoid student debt relief scams. pic.twitter.com/76ERkrvEAr

— The White House (@WhiteHouse) October 5, 2022
The White House encouraged borrowers to sign up for notifications to get an official alert when the portal is ready. Officials said to create a Federal Student ID, make sure lenders have their current information, and report any suspicious activity to the Federal Trade Commission (FTC). The graphic also points out the government will never ask you to pay for loan forgiveness. If borrowers receive any such request, it's a scam.
The White House also cautions not to reveal financial information to anyone unless you're absolutely sure who you are talking to. It also discourages former students eligible for the reduction from keeping their login to the portal site private and holding off on refinancing, as it may affect eligibility.
In addition, the DOE stepped in with tips for lendees. The entity's statement mirrors the graphic from the Oval Office, adding students will "hear directly" from the department or Federal Student Aid when the application is ready. Some people will automatically receive relief without having to fill out a form, but those individuals will also be contacted by the federal organizations mentioned.
Spotting Scams
Consumer scams are nothing new. For instance, the Federal Trade Commission (FTC) reported that in 2020 alone, individuals made more than 2 million fraud reports. Student loan scams are also prevalent threats to borrowers everywhere.
Federal Student Aid (FSA) offers three tips on its website about how to spot a scam. These tips also fall quite closely in line with the White House's warnings. For instance, the FSA reminds people that a scammer will likely ask for upfront payment, promise instant relief, or ask you to provide sensitive login information.
When in doubt, contact the FSA directly on its official line.
Copyright 2022, RepublicanPress.org