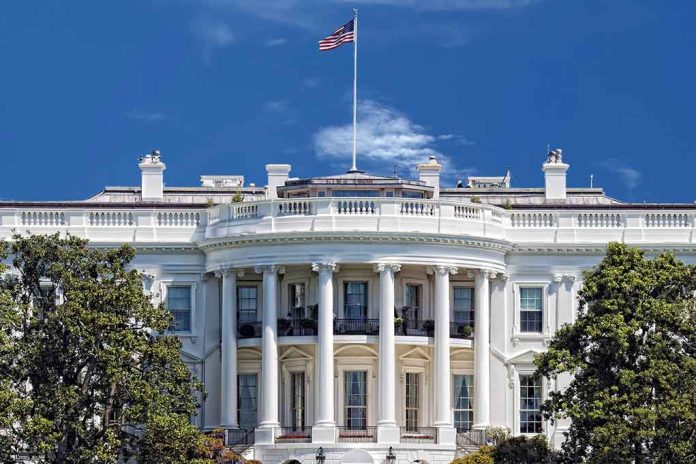 White House to LIFT THE PAYWALL – A Shocking Move!
(RepublicanPress.org) – English philosopher and statesman Francis Bacon is believed to have coined the phrase "knowledge itself is power." William Blake is quoted saying that "knowledge is life with wings," and American founder Thomas Jefferson equated the term with safety, happiness, and power. Seemingly in keeping with those teachings, Joe Biden's administration recently hatched a plan to make information in the form of research data more accessible.
On August 25, Office of Science and Technology Policy (OSTP) Acting Director Dr. Alondra Nelson issued a memorandum to the heads of all executive agencies and departments regarding public access to federally-funded research. The memo directed recipients to update their current policies to make the results and underlying data of all taxpayer-financed projects available at no cost.
Currently, research journals can publish government-sponsored research papers behind a paywall for up to a year, effectively blocking the public from accessing studies their hard-earned dollars supported. Under the OSTP's new directive, the results of all taxpayer-financed research would be available upon publication starting in 2026.
White House moves to make all federally funded research available to public for free by 2026 https://t.co/srWpa21yNI pic.twitter.com/RybqaZUrIO

— The Hill (@thehill) August 26, 2022
On August 25, the White House released a blog entry penned by two OSTP officials detailing the memo. Doctors Christopher Marcum and Ryan Donohue wrote that the country benefited from "extraordinary scientific achievements" in the past year, including "transformative" medical breakthroughs and "inspiring insights" into other fields of study.
"Yet, these advancements are behind a paywall," inaccessible to many Americans, the authors noted. Therefore, the OSTP created its new policy guidance to ensure all members of the public can read and benefit from groundbreaking "scientific possibilities" funded by taxpayers.
What do you think about the administration's new policy? Would you look into new research more often if you didn't have to pay to view reports?
Copyright 2022, RepublicanPress.org