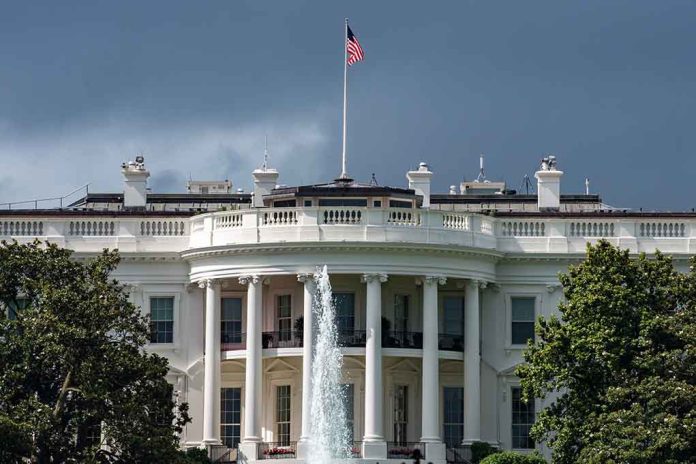 White House Aide PUNISHED – Ethics Code Violation Reported!
(RepublicanPress.org) – President Joe Biden signed the Inflation Reduction Act of 2022 into law on August 16. The following day, the White House released a fact sheet characterizing the measure as America's "most significant action" to address the impact of climate change in the nation's history. At the same time, a new report has sparked a credibility issue within the administration regarding recent sanctions against a top White House climate aide for ethics code violations.
Axios published an exposé on August 16 discussing the recent decision by the National Academy of Sciences (NAS) to bar President Joe Biden's Deputy Director for Climate and Environment from participating in the organization's activities and publications for five years.
New from @Ben_Geman & myself – WH top climate official Jane Lubchenco sanctioned by National Academy of Sciences for 5 years for violating its code of conduct prior to her WH gig. https://t.co/AxfeoHfhQ3

— Andrew Freedman (@afreedma) August 16, 2022
The NAS said the prestigious group's 17-member governing council approved the sanctions after determining Deputy Director Jane Lubchenco violated its code of conduct. A spokesperson said she edited a scientific paper written for her brother-in-law for the organization's peer-reviewed scientific journal.
NAS retracted the article in October 2021, citing her conflict of interest and after determining the study's underlying data wasn't the latest information available at the time of publication.
The Biden Administration ignored our February letter asking them to reconsider her role in developing guidelines for scientific integrity at federal agencies, as well as calls from the American Accountability Foundation for her resignation. https://t.co/25d4YBJZmr

— Sci, Space, & Tech GOP (@housesciencegop) August 16, 2022
Three Republican lawmakers serving on the House Committee on Science, Space, and Technology sent a letter to President Biden in early February expressing concerns about Lubchenco's ethical violations while serving as an editor for the NAS' weekly publication. They also pointed out her apparent malfeasance with the journal "makes her current leadership role" as a top scientific advisor "very troubling."
Apparently, Biden didn't heed the warning, and so far, the White House hasn't responded to the news of the sanctions.
Copyright 2022, RepublicanPress.org