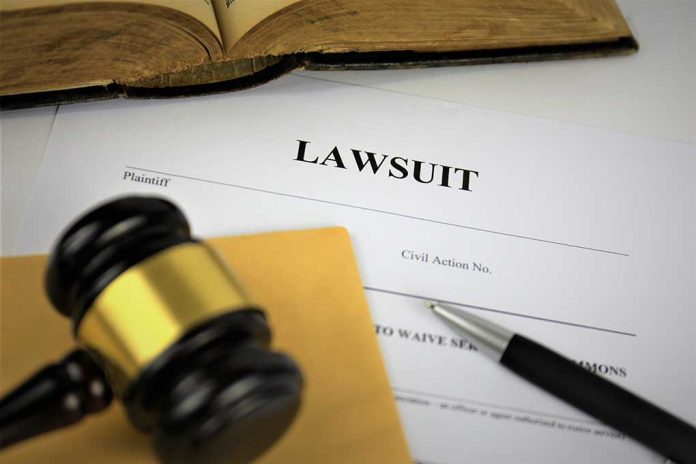 $161 MILLION Agreement – A Huge Payout Incoming?
(RepublicanPress.org) – A lawsuit between West Virginia Attorney General Patrick Morrisey and Teva Pharmaceuticals, AbbVie's Allergan, and other drug companies started on April 4. Morrisey alleged the defendants in the case did not properly state the risk of opioid addiction for consumers, and seven weeks later, Teva and AbbVie agreed to a settlement. Their alleged role in the opioid crisis will likely cost the drug manufacturers $161 million.
West Virginia AG Patrick Morrisey has reached a $161 million settlement with drug manufacturers Teva and Allergan for their role in the opioid crisis. Morrisey says it's the highest per capita settlement in the nation.

Press conference coming up at 9:30 on @WSAZnews pic.twitter.com/zHpKELEniQ

— Brendan Tierney (@BTierneyWSAZ) May 25, 2022
On Wednesday, May 25, AG Morrisey said he is optimistic they will be able to settle the matter even though the agreement is just tentative at the moment. The current lawsuit is only one of a group of lawsuits brought by the state's attorney general. West Virginia settled with a $99 million payout from Janssen Pharmaceuticals in April for its alleged role in the overdose crisis as well. Morrisey's office also revealed a settlement at the end of March for $26 million with Endo Health Solutions in a continued crackdown on the opioid problem sweeping the country.
Different areas of the state have also had recent lawsuits accusing other health conglomerates of making the opioid addiction problem worse instead of better. According to Bloomberg, West Virginia now has settlements totaling $297 million from 5 separate companies.
Regarding the most recent case against Teva and AbbVie's Allergan, the judge presiding over the case agreed to give the plaintiff and defendants some time to hammer out a deal before resuming court proceedings, if necessary.
Copyright 2022, RepublicanPress.org