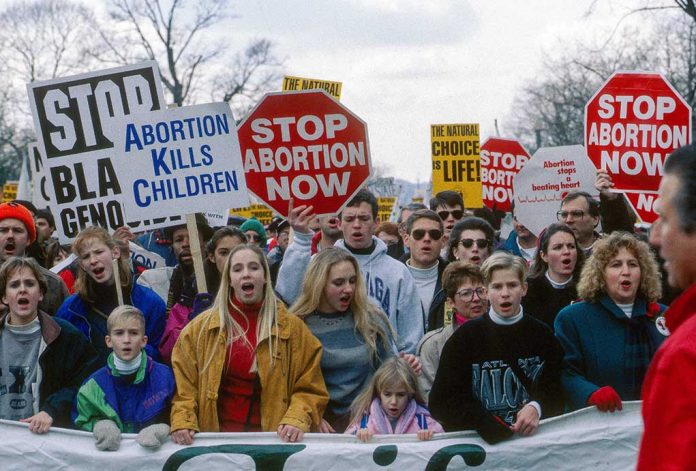 Near-Total BAN Approved – The Governor Signed It!
(RepublicanPress.org) – In the wake of the US Supreme Court overturning Roe v. Wade, state officials have been introducing bills and passing laws to determine the issue of abortion. Some regions chose to solidify a woman's right to choose, while others vowed to protect the unborn.
On September 14, West Virginia legislators approved a law concerning the procedure in their state. Lawmakers passed a sweeping abortion ban that included a couple of exceptions. As the bill passed to Governor Jim Justice's (R) desk for final approval, ongoing protests erupted. On September 16, Justice signed the measure.
Police officers aggressively arrest protesters at the West Virginia legislature after a near-total abortion ban was passed and sent to Gov. Jim Justice's (R-WV) desk for signature. pic.twitter.com/PtdVbe7ZjW

— The Recount (@therecount) September 14, 2022
Groups of people gathered at the governor's mansion and the West Virginia Capitol over the last week, calling for state leaders to reject the ban.
Regardless, the piece of legislation passed the state House and Senate with an overwhelming majority. The new law allows for an abortion if the mother is having a medical emergency. In addition, as long as the pregnancy is under eight weeks, victims of rape and incest can seek the procedure. The timing increases to 14 weeks for minors. The only stipulation is the victims must report the crime to authorities or a medical professional within two days, proving that such a thing may have taken place.
What do you think of the near ban?
Copyright 2022, RepublicanPress.org