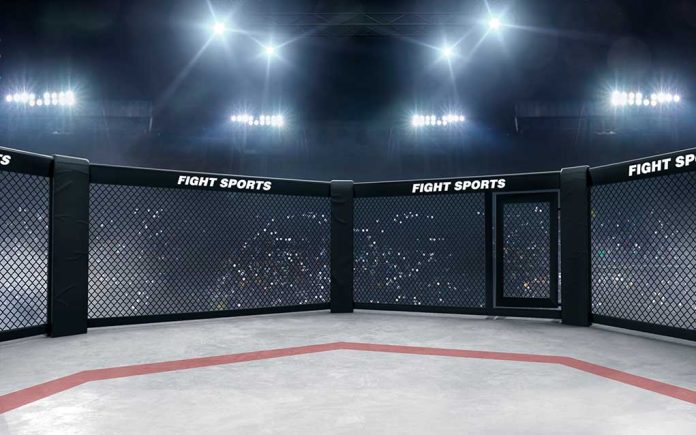 (RepublicanPress.org) – Born in 1942, Jerry Jarrett started his journey in the wrestling world while in his 20s as a referee before becoming a wrestler himself a short time later. However, the athlete wasn't necessarily known the world over for his time in the ring but rather for his time outside promoting the sport itself. In 1977, Jarrett founded the Continental Wrestling Association, which gained much popularity in Memphis, Tennessee. USA Today recently reported that promotion was the man's true gift.
On February 14, the sports icon and father of WWE champ Jeff Jarrett passed away at the age of 80. News sources did not reveal his cause of death. He will be remembered by many for his contributions to the wrestling world. The association Jerry Jarrett started in the '70s merged over a decade later with World Class Championship Wrestling to form the United States Wrestling Association. Even though he sold his controlling shares in the '90s, that wasn't the end of his wrestling story.
Jerry Jarrett, legendary pro wrestling promoter, dead at 80 https://t.co/7DxiikoEOo via @foxnews

— Chris 🇺🇸 (@Chris_1791) February 15, 2023
Jarrett and his son formed another company called NWA: Total Nonstop Action (TNA), which became Impact Wrestling and reportedly had a huge impact on the sport. Jerry Jarrett left the company in 2005, but the business started by him and his son went on to produce some of the biggest names in wrestling, including Bobby Roode, Xavier Woods, and Christopher Daniels. MSN stated Jarrett's way of promoting wrestling became a roadmap for others to follow.
Jeff Jarrett shared a poem the day after his father's death about never giving up your dream, no matter how hard things get. He hashtagged the post with a simple "#Dad."
Often the struggler has given up,⁰When he might captured the victor's cup.⁰And he learned too late, when the night slipped down,⁰How close he was to the golden crown. (3/4)

…

— Jeff Jarrett (@RealJeffJarrett) February 15, 2023
When news of Jarrett's death broke, other tributes and condolences started pouring in for the icon. WWE released a statement sharing a little bit about the man's life and his contributions to the wrestling world. All Elite Wrestling and IMPACT also relayed their sadness about Jarrett's passing while crediting him with being a strong storyteller and "trailblazing promoter."
Copyright 2023, RepublicanPress.org