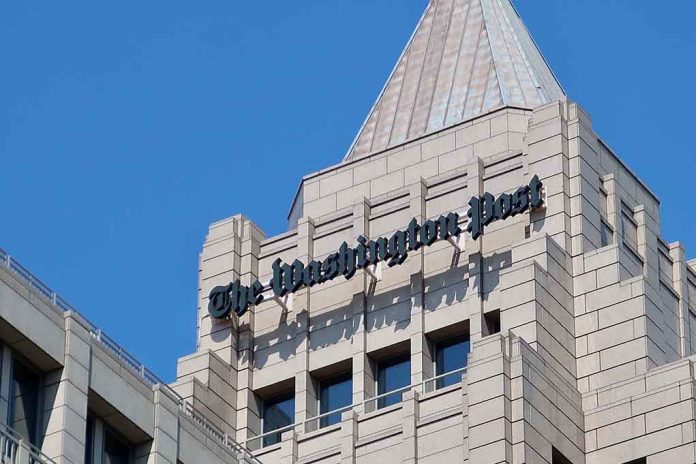 (RepublicanPress.org) – In November, The Washington Post made a surprising announcement. The outlet said it was halting the publishing of its stand-alone Sunday magazine, which had been in production since 1986. As a result, 10 staffer jobs at the paper were eliminated. But that wasn't the end of the cuts.
On December 14, WaPo Publisher Fred Ryan held a company town hall meeting where he revealed another round of job cuts. Although he didn't say how many people would lose their jobs at the Post, he said the firings would happen during the first quarter of the new year. Ryan would only say the number was under 10% and refused to answer any questions.
NEW: @washingtonpost publisher Fred Ryan refuses to take staff questions after announcing Q1 layoffs in "Town Hall" @postguild pic.twitter.com/C4HOXb6y2C

— Annie Gowen (@anniegowen) December 14, 2022
The Washington Post reportedly employs about 1,000 people in its newsroom, meaning the layoffs would amount to fewer than 100 people. However, he pointed out that just because they were cutting positions doesn't necessarily mean those people will be out of a job. Ryan said the company plans to add jobs to offset some of the loss. The outlet had 2.7 million online subscribers as of March 2022 — and in December, the Wall Street Journal reported that WaPo had lost around half a million subscribers since early 2021. Still, he wouldn't go into further detail about the matter, and those in attendance didn't seem satisfied with answers — or lack thereof.
The business is clearly going through some changes, and the publisher claims the moves are all in the name of growth while putting WaPo's readers first. What that future will look like remains largely a mystery.
Copyright 2022, RepublicanPress.org