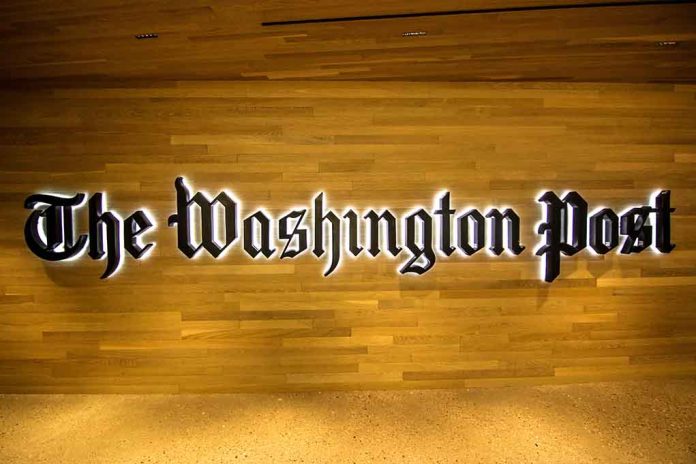 (RepublicanPress.org) – The University of California Santa Barbara compiled presidential press conference data from 30th President Calvin Coolidge's White House tenure through April 20, 2023, of President Joe Biden's first term. The numbers were broken down by year into three categories: solo-reg, prime time, and joint. According to the table, Biden is averaging only 10.22 press conferences per year. The data shows the average hasn't been that low since former President Ronald Reagan was in office.
On May 8, The Washington Post Editorial Board posted an op-ed about the president's refusal to take questions from the media. They opined that Biden's practice of avoiding solo press conferences is damaging to his campaign for 2024, his current presidency, and the country. Shockingly, the POTUS has held zero solo press conferences in 2023 so far. The writers said his actions don't support his promise for transparency, and they begged him to pick up the mic and take questions from the press.
It's official!
Hell has frozen over
The Washington Post criticizes President Biden

Opinion | President Biden should hold more solo press conferences – The Washington Post https://t.co/vMszeTiHcb

— Sean Spicer (@seanspicer) May 9, 2023
Based on the first two years of his presidency, Biden seems to be on par with a number of presidents. According to the data, former President Donald Trump only held six solo press conferences during his first two years, and former President George W. Bush held seven. Former Presidents Barack Obama and Bill Clinton were outliers, with 17 and 27, respectively. Biden isn't holding a lot of joint press conferences either, according to the data broken down by UC Santa Barbara.
The WaPo Editorial Board's op-ed isn't the first time Biden's been slammed for his lack of interactions with the press. In January 2022, The Guardian wrote a piece referencing a report released by the Committee to Protect Journalists (CPJ), which praised the president for how he speaks to the press but criticized him for his lack of availability. It was also brought up quite a bit during his presidential campaign, leading to speculation that his team might not want him answering questions to minimize his famous gaffes.
At this year's White House Correspondents Dinner, Biden joked about his habit of not taking questions, saying, "I'll talk for 10 minutes, take zero questions, and cheerfully walk away."
Copyright 2023, RepublicanPress.org