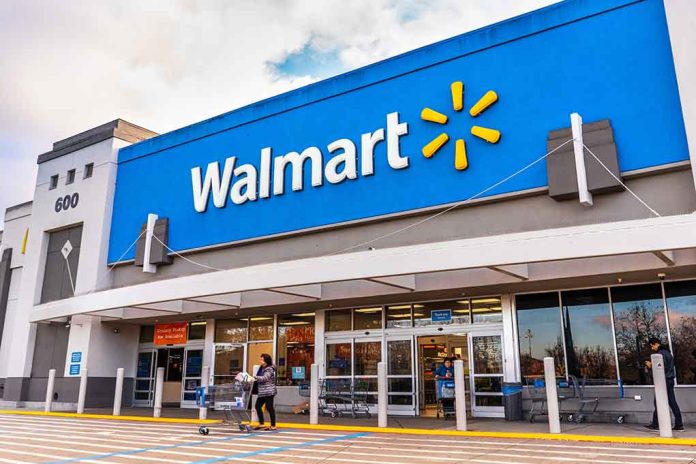 Walmart Agrees To Potential Settlement Over Opioid Lawsuits
(RepublicanPress.org) – Opioids are drugs meant to relieve pain. These pharmaceuticals come in many forms, like codeine, oxycodone, and fentanyl. While essential in the medical field, these drugs can be highly addictive, and abuse of them can and do lead to many deaths across the US. America is currently experiencing an opioid crisis, and a major company is being forced to address the issue.
On November 15, Walmart agreed to a $3.1 billion settlement for a lawsuit that blamed the company for contributing to the problem. Multiple states and native American tribes sued the big-box company for failing to appropriately oversee narcotics distributions from its pharmacies. Although Walmart does not agree it did anything wrong, the corporation still agreed to the settlement framework. The agreement still needs to be approved by the states.
BREAKING: Attorney General Josh Stein Announces $3.1 Billion Settlement with Walmart over Opioid Epidemic Allegations. Too many families have lost loved ones to the opioid epidemic, and too many people have lost years of their lives to addiction. 1/

— Josh Stein (@JoshStein_) November 15, 2022
Recently, Walgreens and CVS Health agreed to a similar arrangement. In total, the drug stores will pay out $10 billion to settle multiple suits against them for the role they allegedly played in the opioid crisis. CVS and Walgreens are expected to pay around $5 billion each over the course of the coming years. But, they, too, are not admitting any responsibility.
Just after the Walgreens/CVS settlement, the CDC released new prescribing guidelines for opioids, which hadn't changed since 2016. The new guidance emphasized "individualized" care instead of using narcotics as the go-to treatment for every pain ailment for every person.
Copyright 2022, RepublicanPress.org