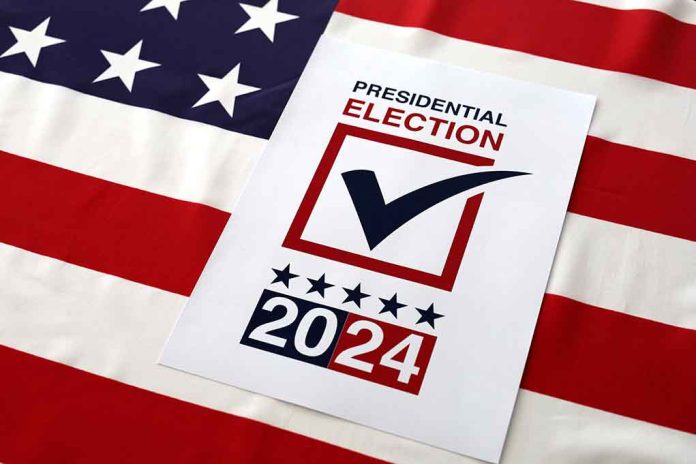 (RepublicanPress.org) – On February 21, author and American entrepreneur Vivek Ramaswamy announced he was running for president in 2024. His hope is to secure the Republican nomination over his GOP competitors which currently include former President Donald Trump, former Mayor Steve Laffey, former South Carolina Governor Nikki Haley, and Michigan businessman Perry Johnson.
On March 9, Ramaswamy has hit the ground running with his campaign. The wealthy entrepreneur promised to put his money to work by making a "big personal investment" into his campaign. It seems he's already started. During an interview with Fox News Digital, Ramaswamy was touring Iowa and New Hampshire, introducing himself to voters. In another interview, this one with News Nation, the candidate discussed some of his plans.
As I have travelled the country, I'm more convinced than ever that our best days are actually, truly—not in some cheesy politician kind of way—but actually ahead of us. That we are not in some inevitable national decline. https://t.co/cGsJVTLVwm pic.twitter.com/pONwBE9j1M

— Vivek Ramaswamy (@VivekGRamaswamy) March 9, 2023
Ramaswamy said he believes America is going through an "identity crisis," and he aims to fix that problem. The GOP candidate thinks he is the one person who can "unify the country." However, going up against such well-recognized names as Trump and Haley, the ambitious entrepreneur might have an uphill battle.
An ad from the businessman cycles through pictures of the United States, including farmland, cities, and the Statue of Liberty, as Ramaswamy speaks in the background. He said Americans are looking for a united "cause," claiming the "woke Left" is preying on that identify confusion to push their agenda. The candidate said he believes all Americans are "bound by a common set of ideals" he believes still exists at our core. Ramaswamy aims to bring those ideals to the forefront and bring the nation back together.
According to POLITICO, the candidate intends to run his campaign a bit differently than the norm. The source said he plans to launch a podcast and will handle fundraising, interviews, and events in a unique way. His podcast will be the platform he uses to share his stance on the issues. Ramaswamy said he plans to fix the way government is managed on both sides because he believes people should practice what they "preach."
Copyright 2023, RepublicanPress.org