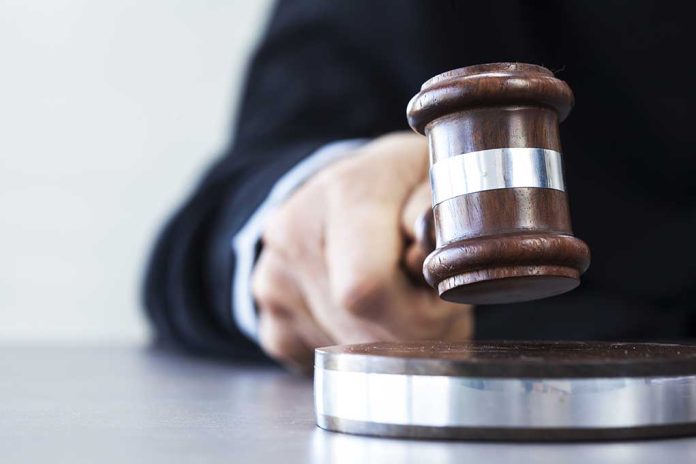 (RepublicanPress.org) – Tragically, NBA superstar Kobe Bryant, his daughter Gianna, six family friends, and pilot Ara Zobayan perished after the helicopter crashed into the side of a mountain about 30 miles southwest of Los Angeles on January 26, 2020. The Los Angeles Lakers shooting guard was 41 years old, and his daughter was 13. His widow recently settled a lawsuit for millions of dollars in a crash photo case.
On February 28, news outlets reported Los Angeles County agreed to pay nearly $30 million to Vanessa Bryant and her daughters to settle a lawsuit and future claims after county officials shared photographs of the helicopter crash that killed her husband. The agreement included $15 million previously awarded to Bryant by a jury over the summer and an additional payout to cover potential claims from her three daughters with Kobe Bryant.
Vanessa Bryant awarded $29M in suit over Kobe helicopter crash photos https://t.co/3ne9iZNy7f pic.twitter.com/OjMNdo5JOO

— New York Post (@nypost) March 1, 2023
Shortly after the crash, Bryant learned that members of Los Angeles County's sheriff's and fire departments shared graphic photos of human remains recovered from the crash site. As a result, she filed a lawsuit against the county in September 2020 for negligence and invasion of privacy. A jury sided with her and awarded her $16 million thirteen months later, but the award was reduced by $1 million due to a clerical error.
The Los Angeles Board of Supervisors agreed to pay an additional $13.85 million to settle Bryant's case and any future claims by her daughters Capri (3), Bianka (6), and Natalia (20).
The New York Times reported that Los Angeles County's lead trial attorney for the trial, Mira Hashmall, issued a statement confirming the county successfully resolved all potential county-related litigation from the incident. Additionally, she characterized the settlement as "fair and reasonable," adding that county officials hoped that "Ms. Bryant and her children [will] continue to heal from their loss."
Likewise, Bryant's attorney, Luis Li, issued a statement noting that Ms. Bryant fought for her husband, their three daughters, and everyone else in the community who were "treated with similar disrespect." She added that the Bryant family hoped their court victory would put an end to county officials' "grotesque conduct."
Copyright 2023, RepublicanPress.org