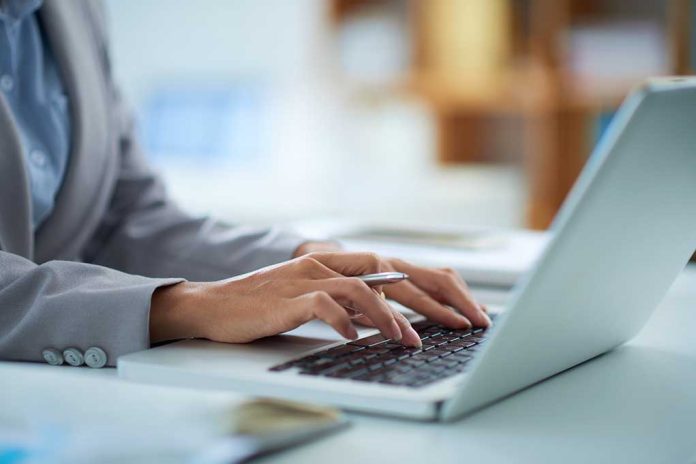 Disturbing New DETAILS Emerge About Uvalde Shooter
The delayed response by law enforcement officials has been heavily criticized. Officers barricaded the scene and waited for 78 minutes before breaching a classroom to engage and ultimately shoot and kill Ramos. As a result, the Texas Rangers and US Justice Department (DOJ) quickly launched investigations into the actions of law enforcement officers, incident commanders, and the Uvalde School District Police Department.
Likewise, news reports indicate that Ramos exhibited warning signs before the shooting on multiple social media sites. As it turns out, other users allegedly reported his disturbing behavior — sadly, to no avail.
The Warning Signs Were There Before the Uvalde Shooting
Shortly after the Uvalde shooting, several news reports emerged detailing Ramos' disturbing online activities in the days and weeks leading up to the incident. For example, One CSMonitor report indicated that Ramos posted a photograph of a hand holding an ammunition magazine and another of two semi-automatic rifles resembling AR-15s on his Instagram account. Additionally, Ramos' TikTok account warned, "Kids be scared."
Similarly, a May 25 report from the New York Post claimed that Ramos posted several photos of firearms on Instagram and sent cryptic private messages to other users. Perhaps more disturbing, he allegedly posted a play-by-play account of the shooting on Facebook.
Salvador Ramos' Online Activity Reported Before the Uvalde Attack
On June 27, ABC News published an in-depth exposé revealing that several users of the France-based social media site Yubo reported Ramos' disturbing activity on the platform. An unnamed user from Greece said he kept using his account "regardless of how many times he was reported." Two other users claimed Yubo temporarily banned him from the app, but he regained access somehow.
Several users told the network that the shooter posted photos and images of guns, referenced school shootings repeatedly, and dropped hints about an upcoming incident. He also allegedly disrupted live chats, telling other users he would "shoot up their schools."
Reporters reached out to Yubo to confirm whether the platform had flagged Ramos' account. Officials from the site said they could not legally release information regarding a specific user.
However, Yubo did publish a brief statement regarding changes to its site in the wake of the Uvalde shooting. The platform said its working to identify and implement new safety measures on its platform. It also announced the launch of four "enhancements" to "provide greater support" for its users by:
Broadening its risk-detection policy to better identify hate speech and harassment and to respond to references to animal abuse, drugs, weapons, and violence;
Launching a risk assessment algorithm that "aggregates and assesses" signals like "keywords, emojis, and images";
Implementing new audio moderation practices in response to recent reports of harassment; and
Improving its "user-reporting capabilities," making it easier for app users to submit multiple media files to any reports they submit.
The tragic situation draws attention to ongoing controversy regarding the role social media platforms play when users display warning signs of potential violent acts in the future.
What do you think about Big Tech's responsibility to keep users and the general public safe?
Copyright 2022, RepublicanPress.org