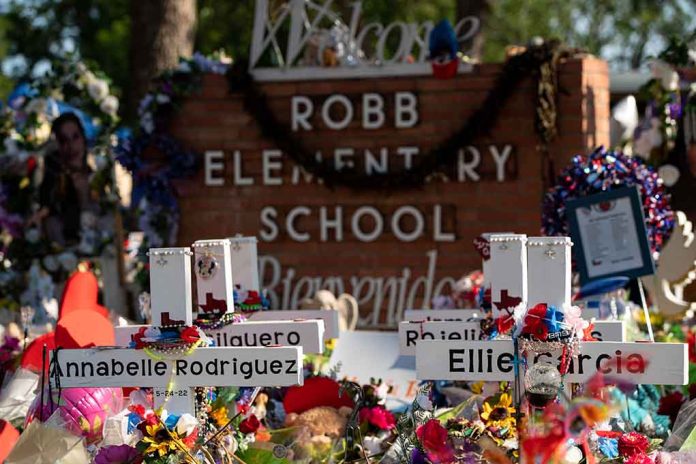 Uvalde School Principal SUSPENDED – A Stunning Decision
(RepublicanPress.org) – On May 24, a mass shooter allegedly entered Robb Elementary School in Uvalde, Texas, and murdered 21 innocent people. The victims included 19 children. Recently, amid ongoing investigations into the incident, the school's principal was placed on administrative leave.
The decision comes shortly after a report from a Texas House special committee, released on July 17, alleging that Principal Mandy Gutierrez never communicated a lockdown was in effect during the shooting. She was also among those who allegedly knew about a broken lock on the classroom door and other security issues before the tragedy, but did nothing about it.
Uvalde school district suspends principal of school where mass shooting occurred https://t.co/QxqA2Miw2k

— Axios (@axios) July 26, 2022
In the wake of the investigation surrounding the response to the mass shooting, school administrators put School Police Chief Pete Arredondo on leave for his inaction during the massacre. The Uvalde superintendent recently recommended firing the officer. The chief apparently believed the situation involved a "barricaded suspect" when, in fact, there were children in the classrooms with injuries.
The legislature's report claimed there were "systemic failures" from law enforcement who chose to protect themselves rather than the elementary school children. The document also pointed to shortfalls in school safety protocols.
The 2021/2022 school year was Gutierrez's first as Robb Elementary's principal, although she worked for the district for over two decades.
Copyright 2022, RepublicanPress.org