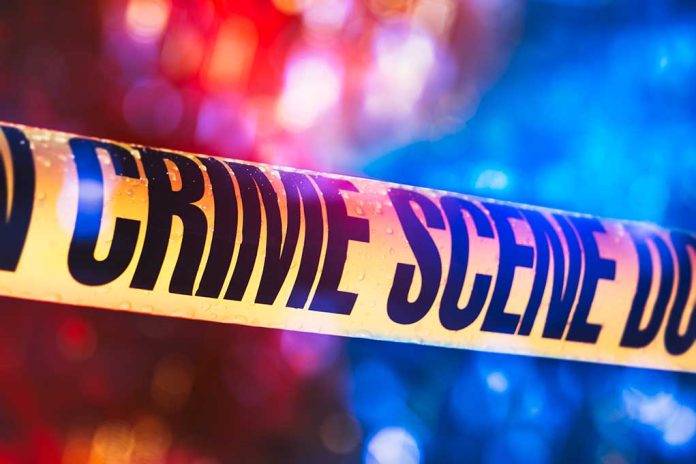 (RepublicanPress.org) – On January 4, police were called to conduct a welfare check on a family in Enoch, Utah. Inside, they discovered a gruesome scene. Police found eight people dead — three adults and five children — from apparent gunshot wounds. It wasn't until the next day that authorities released the identities of the victims.
Among the deceased were Michael Haight and his wife, Tausha, along with their three girls aged 17, 12, and 7, and two boys, ages 4 and 7. Mrs. Haight's mother, Gail Earl, 78, was also killed during the incident. Police suspect Mr. Haight killed the entire family before taking his own life. The investigation is ongoing.
Police Find Eight Family Members, Including Five Children, Shot To Death In Utah Home: Reports https://t.co/zpRk55WCMB via @DailyCaller

— Chris 🇺🇸 (@Chris_1791) January 5, 2023
According to KUTV, City Manager Rob Dotson held a press conference where he stated police were alerted when Tausha Haight didn't show up for an engagement. That person grew concerned and contacted authorities to perform a welfare check on the woman. Enoch City Mayor Geoffrey Chesnut said the deadly incident might have taken place within one day of the discovery.
According to sources, Tausha Haight's social media was full of images of a happy family, giving no hint there was trouble at home. Despite this, Chesnut also confirmed that police were aware Mrs. Haight filed for divorce, but investigators were not confirming that as the motive for the shooting. Her lawyer recently revealed Mr. Haight was served with the papers on December 27. The reason for the divorce is sealed.
The mayor called the loss a "tremendous blow" to the loved ones, friends, and acquaintances left behind. The small community of around 8,000 is also suffering in the wake of the tragedy.
If you or someone you know if the victim of domestic violence, help is available. Please contact the National Domestic Violence Hotline at 800-799-7233 or text START to 88788.
Copyright 2023, RepublicanPress.org