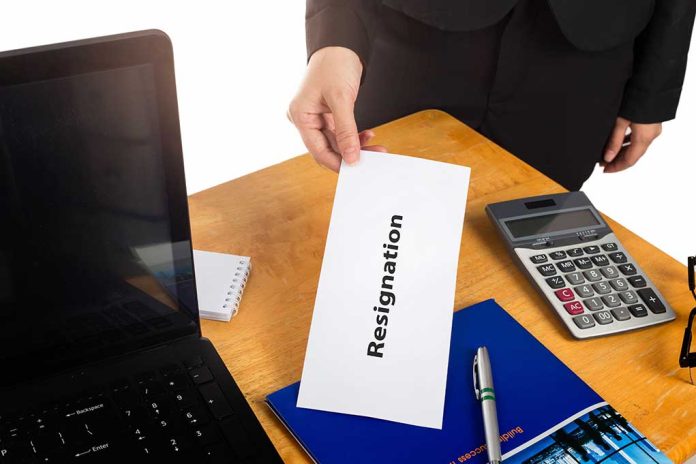 (RepublicanPress.org) – Representative Chris Stewart (R-UT) has served in Congress for a decade. Prior to his time in office, he was a small business owner and Air Force pilot. Above all else, he is a man who loves his wife and their half a dozen kids. That's why he is leaving his position on Capitol Hill.
On May 31, Stewart issued a press release stating his "wife's health concerns" have given him no choice but to resign his position. He called his time serving his constituents in Utah as "one of the great honors of [his] life." The lawmaker said he knows he's made a difference in his role and is thankful for all the friends and memories he and his wife made during his time in office. Stewart didn't give any specifics about his spouses' ailments or exactly when his resignation will take effect.
Many members of Congress responded to the announcement, singing the Republican's praises. Senators Mike Lee (R-UT) and Mitt Romney (R-UT) applauded Stewart for a job well done. Lee called his colleague a "true statesman" who earned bipartisan respect in Congress. He wished Stewart and his wife well but said he was sad to see the veteran retire. The Salt Lake Tribune stated Romney was "praying" for the Stewarts and commended the legislator for his time serving the country in the Air Force.
The retiring legislator currently sits on the Appropriations Committee and the Permanent Select Committee on Intelligence. Stewart's district will have to hold a special election to decide who will replace the congressman once he departs. Utah Governor Spencer Cox has one week from Stewart's resignation to lay out a plan for the vote. The legislator serves Utah's 2nd District, which encompasses most of the western part of Utah, including part of Salt Lake City. Republicans expect to hold the seat.
Copyright 2023, RepublicanPress.org