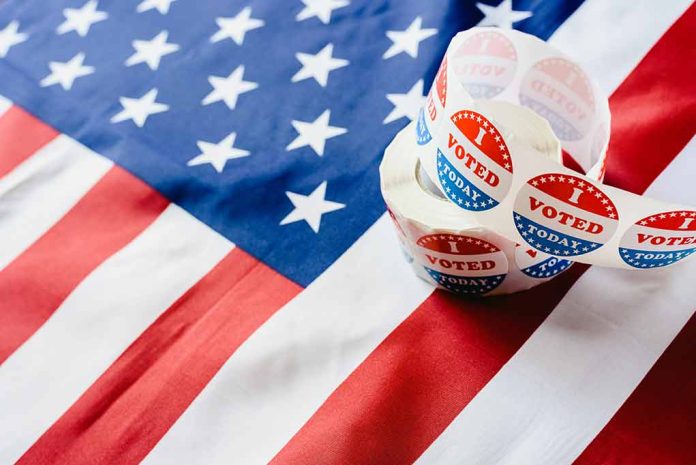 (RepublicanPress.org) – Sen. Mitt Romney (R-UT) became a controversial figure among Republican circles shortly after winning his seat in 2018. He voted to convict former President Donald Trump at both Senate impeachment trials, marched alongside Black Lives Matter activists, openly supported gun control measures, and voted to confirm Ketanji Brown Jackson to the Supreme Court. Now, he could be facing stiff competition if he runs for reelection in 2024.
In April, Utah House Speaker Brad Wilson (R) launched an exploratory committee to review his options for a 2024 bid to take Romney's seat. He recently told Fox News Digital that although he hasn't made up his mind about running yet, he's raised more than $2 million for a possible campaign. He has already filed a Statement of Candidacy with the Federal Election Committee, making it official even though he says he's undecided.
Since announcing an exploratory committee for the U.S Senate, I have traveled to every corner of the state to meet with Utahns. Their message is loud and clear: Utah wants a bold, proven, conservative leader in the U.S. Senate. pic.twitter.com/zKIhnw98nD

— Brad Wilson (@electbradwilson) July 11, 2023
Wilson contributed $1.2 million to the cause and has raised more than a million dollars from various donors during the last three months. He stressed that about 94% of the funds raised came from Utah residents.
The state lawmaker told Fox Digital he launched that committee to see what kind of support he might receive for a run for the US Senate. According to him, Utah voters want a "strong, conservative leader and a fighter" to represent the state's interests in Washington.
Turning to his accomplishments, Wilson noted that state lawmakers pushed through Utah's largest tax cut in state history earlier this year. So far, the Republican-led State House has reportedly helped cut working Utah residents' taxes by more than a billion dollars in the past five years. They have also focused on investing in the state's infrastructure to "maintain and improve" residents' "quality of life."
Wilson declined an offer to discuss why he would be a better option to represent Utah in the Senate over Romney. He did point out that raising as much money as he did in-state shows that he's a "good reflection" of what people "are looking for" in a lawmaker.
For his part, Romney also filed a Statement of Candidacy form with the Federal Election Commission on April 11. Doing so allows him to start raising and spending campaign funds for another term. However, he hasn't formally announced his candidacy.
What about you? Would you like to see Romney keep his seat, or do you think another candidate should step in?
Copyright 2023, RepublicanPress.org