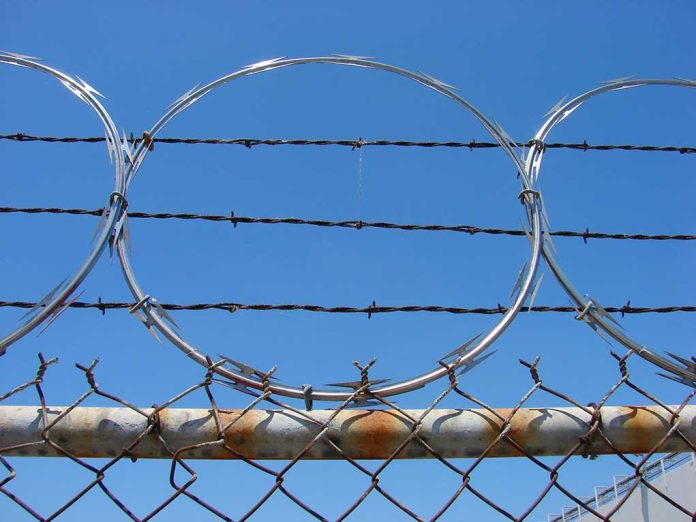 (RepublicanPress.org) – The controversy surrounding the long-term detention of terrorists at Guantanamo Bay (Gitmo), Cuba, continues to rage 20 years after Bush administration officials opened the prison. A number of prisoners have been slated for repatriation. Now, President Joe Biden's administration has announced the transfer of another prisoner.
On Saturday, April 2, the Pentagon announced the successful transfer of suspected terrorist Sufiyan Barhoumi to Algeria, his native country. In August 2016, the Periodic Review Board (PRB) determined his continued detention at Gitmo was no longer necessary to protect American national security interests and recommended his repatriation to Algeria.
The Biden administration said Saturday that it had completed the repatriation of another Guantánamo Bay detainee, sending Sufiyan Barhoumi from the U.S. military prison in Cuba to his native Algeria. https://t.co/xKORLBaBO2

— The Washington Post (@washingtonpost) April 2, 2022
Former President Donald Trump didn't act on the recommendation. Defense Secretary Lloyd Austin, who took office in 2021, advised Congress in early February 2022 of his intention to repatriate Barhoumi with the cooperation of Algerian authorities.
Barhoumi had been held in Gitmo since his 2002 capture in Pakistan on suspicion he trained terrorists on how to make bomb components. A federal judge ruled in 2009 that officials met their burden in proving that he committed acts that were worthy of detention.
According to numbers from the Pentagon reported by Fox News, Gitmo currently holds 37 detainees after Barhoumi's transfer. Military commissions have convicted 2 of those individuals, 10 are presently undergoing commission reviews, 7 are eligible for transfer consideration by the PRB, and 18 are eligible for repatriation to their homelands.
Do you support the further release of detainees from Gitmo?
Copyright 2022, RepublicanPress.org