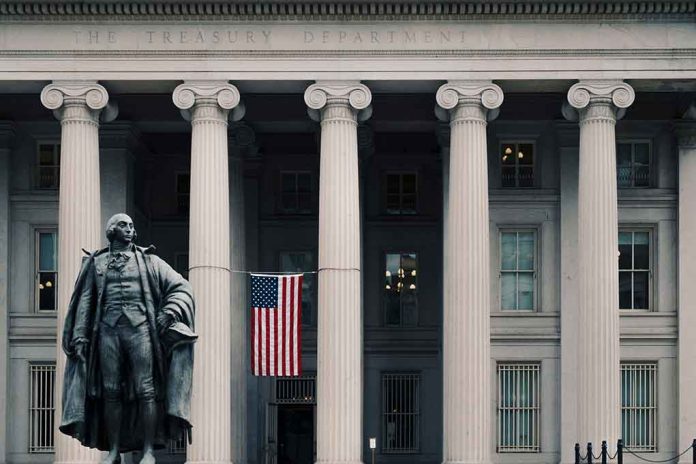 (RepublicanPress.org) – The Sinaloa Cartel is a notorious criminal organization based in Mexico. The gang is known for its involvement in drug trafficking and organized crime. Perhaps the most well-recognized name associated with the cartel is one of its leaders — Joaquín "El Chapo" Guzmán. The organization has a reputation for its ruthless tactics, widespread drug distribution networks, and violent run-ins with law enforcement officials. The leader is now serving a life sentence, but the Sinaloa cartel lives on, and the US government continues to crack down on its operations.
On August 9, the Department of the Treasury's Office of Foreign Assets Control (OFAC) announced was sanctioning Sinaloa Cartel members Rafael Guadalupe Felix Nunez, Rene Arzate Garcia, and Alfonso Arzate Garcia for their alleged involvement in trafficking fentanyl and other drugs into America. Under Secretary of the Treasury for Terrorism and Financial Intelligence Brian Nelson said the illicit drug "wreak[s] havoc" on communities in the US, and the Treasury will use whatever means necessary to stop the supply and "starve" the criminals out of business.
Secretary of State Antony Blinken also issued a press release advising the US Department of State was working with the Mexican government to address the overdose epidemic happening in the United States. He said the move was part of President Joe Biden's National Drug Control Strategy to both destroy the drug trade infrastructure and strengthen the public health system.
US slaps sanctions on Sinaloa Cartel members, including 'The Anthrax Monkey,' as part of anti-fentanyl moves https://t.co/UWAwXkvPhZ

— Fox News (@FoxNews) August 10, 2023
The US Department of Treasury said the sanctions mean any property in the US belonging to the individuals mentioned will be blocked and reported to the OFAC. In addition, any entities associated with the Sinaloa members are also blocked, and no Americans or other persons living in the US are allowed to do any business with them.
The department vowed to continue targeting any foreign actors participating in the drug trade to help nip the problem at the source.
Copyright 2023, RepublicanPress.org