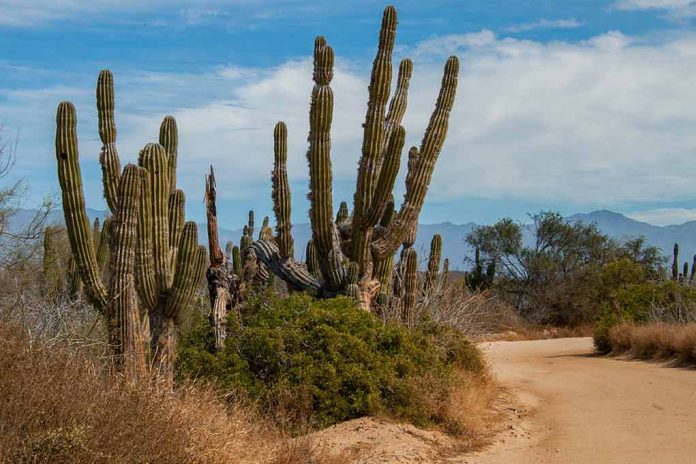 (RepublicanPress.org) – The US Department of State's Bureau of Consular Affairs maintains a list of travel advisories for destinations all around the globe. The warnings range from suggesting that Americans traveling abroad exercise normal precautions to definitive warnings not to visit certain areas. One region the department warned US citizens to reconsider travel to was Sonora, Mexico, due to an increased amount of crime and kidnapping.
The Associated Press recently reported that University of California at Berkeley Ph.D. candidate Gabriel Trujillo recently traveled to Sonora to study a flowering shrub. Sadly, the 31-year-old never made it home. The young man's father, Anthony Trujillo, said his son was shot seven times, and police found his body in the region on June 22.
Gabriel Trujillo, a California research student, traveled to Mexico in search of a flowering shrub, and was found shot to death earlier this month. 💔 https://t.co/SWrwZaTdQd pic.twitter.com/wyT7gaOsBL

— ABC7 Eyewitness News (@ABC7) June 30, 2023
Trujillo's fiance, Roxanne Cruz-de Hoyos, contacted authorities and reported him missing after he failed to check in with his loved ones while in Mexico. The AP reported that Cruz-de Hoyos last spoke to her future husband that morning. The university student said he was going to collect samples and would be back in his rented room later that day — he never returned. Authorities reportedly discovered the young man's body inside his vehicle more than 60 miles from his Airbnb.
The Bureau of Consular Affairs advised that violent crime is prevalent in Sonora. It also note the area is a hub for human trafficking and the international drug trade. Anthony Trujillo said that his son was simply "in the wrong place" at the wrong time.
The younger Trujillo was born in Arizona, grew up in Michigan, and was intimately tied to his indigenous roots, which played a part in his work. The AP stated the Ph.D. student was dedicated to researching and conserving the environment. He reportedly made the trip to Sonora to decide which of three sites he would build a garden to help restore the wetlands in Mexico.
Copyright 2023, RepublicanPress.org