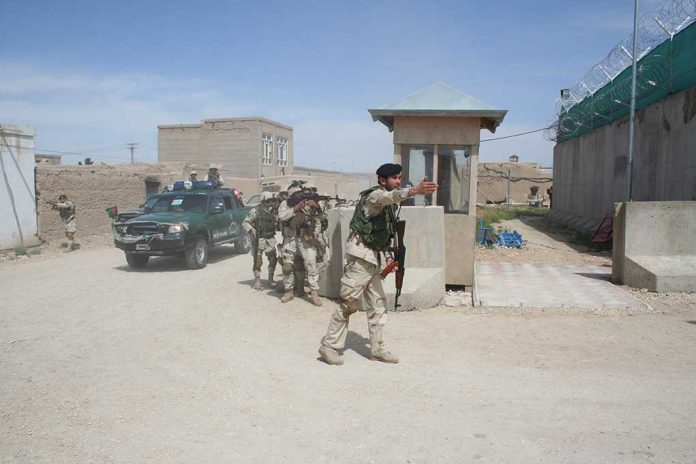 Accidental DEATH By US Airstrike – Dozens Left Hanging
(RepublicanPress.org) – On August 30, 2021, Defense Secretary Lloyd Austin announced the completion of the removal of US forces and evacuation of civilians from Afghanistan, formally ending America's longest war. He expressed remorse for the loss of 13 US troops during a suicide bombing at Kabul's Hamid Karzai International Airport during the final days of the withdrawal. However, he failed to mention a US airstrike that killed several Afghan civilians the day before. It took another two-and-a-half weeks for him to broach that subject again.
Attack on Civilians
US officials initially boasted of the attack's success in taking out an ISIS threat in the form of a vehicle loaded with deadly explosives in the vicinity of the Kabul airport. US Central Command spokesperson Capt. Bill Urban issued a statement claiming initial reports indicated no civilians died in the airstrike. Afghan officials told a different story, claiming three children perished. American officials reportedly began investigating the incident.
Then, on September 17, Sec. Austin issued a press release announcing the conclusion of that inquiry. He admitted that up to 10 people died, including an aid worker for Nutrition and Education International (NEI) named Zemari Ahmadi and as many as seven children. The Defense Secretary also acknowledged that the victim was an innocent civilian with no known ties to ISIS-K.
Pentagon Vows To Make Things Right
CBS News recently published an in-depth report detailing the Pentagon's follow-up to the incident, including its successes and failures. Defense Department (DOD) officials vowed to resettle Ahmadi's family members and other NEI workers in the US shortly after the release of the Pentagon's investigation into the airstrike.
However, American Civil Liberties Union (ACLU) senior staff attorney Brett Kaufman told CBS that US officials have only resettled a paltry 11 of the nearly 150 individuals eligible for American assistance. The organization is providing legal services to the deadly drone strike's surviving family members and NEI workers seeking help evacuation from Afghanistan.
Multiple family members have arrived this year, with the latest entering the US in July. Thirty-two eligible evacuees are currently in Afghanistan awaiting resettlement processing. The others are scattered in other locations like Kosovo, Albania, and others, according to CBS.
The news outlet reported that Kaufman said it's "undoubtedly good news" that some surviving family members have begun picking up the pieces of their life in America. But, he also said, "bottom line… the [US] government has not done enough."
Meanwhile, president of Nutrition & Education International Steven Kwon was quoted by The New York Times saying he's "increasingly scared" for those still trapped in Afghanistan and that the US needs to make good on its promises.
Acting DOD spokesperson Todd Breasseale issued a statement noting that US officials and agencies are continuing their efforts to respond to the deadly drone strike.
Do you think officials are doing enough to protect the safety and security of Ahmadi's surviving family members and coworkers?
Copyright 2022, RepublicanPress.org