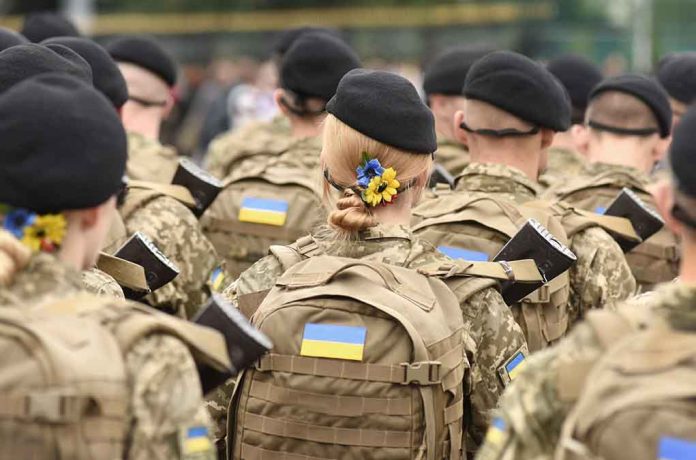 (RepublicanPress.org) – The United States started giving security assistance to Ukraine in an attempt to arm it with the tools and training needed to defend itself against ongoing threats from Russia beginning in 2014. Two years later, the US and Ukraine made their cooperation official with the Partnership Concept that would last for the next five years. Those efforts typically took place inside the sovereign country before Russia invaded, but US training personnel left after the aggressors breached Ukraine's border.
On January 15, Chairman of the Joint Chiefs of Staff General Mark Milley spoke to reporters about the expanded training of Ukrainian forces beginning in Germany, according to The Associated Press. He said the combat training over the next month or two will get the nearly 500 troops ready for the equipment soon to arrive on the battlefield. He went on to explain that the complex training will hopefully be enough to help Ukraine reclaim territory held by the Russians.
Expanded US training for Ukraine forces begins in Germany https://t.co/prhcNSjmtN pic.twitter.com/Q02VtnhvGa

— New York Post (@nypost) January 16, 2023
The US Army Europe Africa 7th Army Training Command will conduct the new training in Germany, which will include learning both inside and outside the classroom over a relatively short period. Milley traveled to Grafenwoehr to examine the program in person and make sure everything is set to go as planned. The plan is to prepare the Ukrainian troops to use their new equipment by spring.
Among the arsenal soon to arrive in Ukraine from the United States are Bradley Infantry Fighting Vehicles and other armored vehicles, self-propelled howitzers, TOW anti-tank missiles, and other ammunition. The Bradleys have anti-tank missiles and machine guns.
The US has also agreed to give Ukraine the Phased Array Tracking Radar for Intercept on Target (Patriot) air defense system to help stave off Russian missile attacks. Training for that system is happening at Fort Sill in Oklahoma and should be complete by the time the delivery takes place in the months ahead.
Copyright 2023, RepublicanPress.org