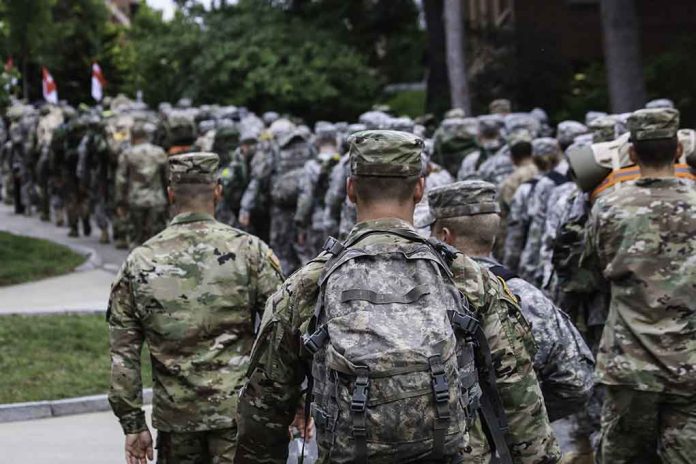 Investigators Reportedly Revisiting Massive Military Scandal
(RepublicanPress.org) – In 2011, there were some complaints about a bonus recruitment program in the Army National Guard and Army Reserve. The incentive included a significant payout for soldiers who convinced someone to join the military branch. In order to earn the reward, the potential soldier would actually have to enlist. Complaints surfaced that some were abusing the program, an investigation ensued, and the Army doled out punishments. On November 3, however, Army officials announced some of those scolded did nothing wrong.
Investigation Details and New Discovery
According to a report from USA Today, Sen. Claire McCaskill (D-MO) called the scandal the "largest [fraud investigation] that the Army has ever conducted." Some military members had allegedly lied about enlisting other soldiers, and overall, it was reported that about 3,000 people obtained bonuses that were under suspicion at the time.
The Army canceled the program in 2012, and the Department of the Army Criminal Investigation Division (CID) was called in to investigate. AP News reported that over the next four years, CID launched around 900 cases, which led to some form of punishment for nearly 300 soldiers. More than 130 of those also saw the inside of a civilian courtroom for their offenses.
Some claimed they did nothing wrong, complaining about having to repay the bonuses they received. The controversy sparked congressional action in 2016 to halt the recollection of the payouts. Overall, the scam potentially cost the Army millions.
Now, the CID is reviewing all 1,900 soldiers who were punished in the scandal to make sure they actually did something wrong. The department's director, Greg Ford, told the Associated Press some agents at the time of the initial investigation didn't always follow "proper procedures." According to him, in the throes of the ordeal, the criminal investigation department was dealing with a tremendous amount of people and messed up. Agents may have also misunderstood the actual facts in the case, leading to more potential errors. Brig. Gen. David Mendelson was quoted by Stars and Stripes saying, "We're just trying to do the right thing," and stressed the importance of giving those impacted the ability to "seek the remedy they need."
What's Happening Now?
The National Guard Bureau reportedly wants to start another recruiting bonus program to bring more people into the military. Before that happens, however, the entity wants to do everything it can to prevent fraud and abuse, according to AP. Attrition has become a problem in the Army Guard, with more people leaving the service than coming in.
The 1,900 people allegedly involved in the original scandal are now in an FBI criminal database, which can affect other areas in their lives. While the CID is going over every accusation with a fine-toothed comb, it encourages soldiers who believe they are innocent to request a review.
Do you think another military recruitment bonus program is a good idea?
Copyright 2022, RepublicanPress.org