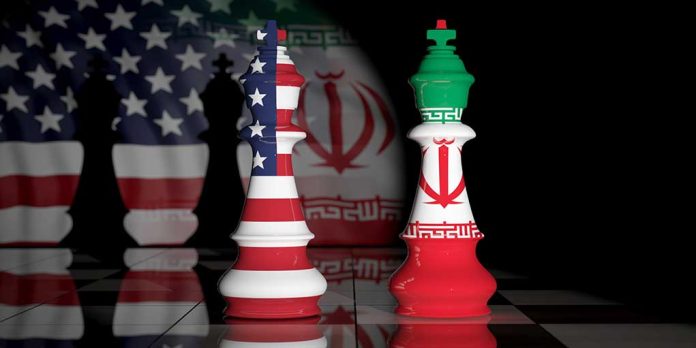 Iran Allegedly BEHIND Cyberattack – US Government Responds
(RepublicanPress.org) – As Indo-European nations, Albania and Iran have a shared history spanning centuries. In modern times, they reportedly initiated diplomatic relations shortly after World War II. However, cracks began to form between the two countries soon after clerics overturned Iran's Pahlavi dynasty and ousted Mohammad Reza Pahlavi, the American-backed Shah of the Imperial State of Iran, in 1979. That has sparked many issues, including one recently that drew a response from the US.
Albania joined forces with the United States and Russia when it decided to back Iraq during its eight-year war with Iran, which ended in August 1988. At about the same time, Albania started offering refuge to members of the People's Mujahedin of Iran (MEK), an Iranian militia group committed to overthrowing the government.
The group backed the effort to overthrow the Shah, but Ayatollah Ruhollah Khomeini targeted the group shortly after his return from exile. He identified the MEK as a threat to his plan to turn Iran into an Islamic republic led by clerics.
In January 2020, Iranian Supreme Leader Ali Khamenei accused Albania of attempting to overthrow his regime, and Prime Minister Edi Rama openly supported the idea of a US-led attack on Iran.
Tensions have remained between the two nations due to Albania's continued alignment with the United States, culminating in a recent decision by Albanian officials to sever relations with Tehran as the result of an alleged cyberattack.
Albanian Severs Ties With Iran After Cyberattack
On September 7, Albania's Prime Minister Edi Rama published a statement discussing his decision to sever diplomatic ties with Iran. He accused Iran of mounting a cyberattack on Albania's infrastructure and government services as part of an effort to "destroy" the country's ability to properly function and to "hack data and electronic communications" from government-operated systems.
The prime minister said government investigators and "specialized partner agencies… confirmed [beyond] a shadow of a doubt" the cyberattack was an act of "state-sponsored aggression" orchestrated by Iran. As a result, Rama informed Albania's allies and Iran of his decision to immediately sever diplomatic ties.
The US Responds to the Incident
US officials quickly responded to the news. National Security Council (NSC) spokesperson Adrienne Watson issued a statement about Iran's cyberattack against Albania. She said the US "strongly" condemned Iran's actions and that the NSC-backed Prime Minister Rama's call for Tehran to be held "accountable" for its "unprecedented cyber incident."
Watson said the US government has been working for weeks to help Albania recover from the attack and fully support the nation's efforts to "mitigate" the resulting damages and fully recover from the digital assault. She also said the NSC confirmed Tehran orchestrated "this reckless and irresponsible cyberattack… and subsequent hack and leak operations."
On September 9, the Biden administration also reportedly imposed a new set of sanctions against Iran in response to the alleged attack. In a statement, Treasury Department official Brian Nelson said the US "will not tolerate Iran's increasingly aggressive cyber activities" targeting the country or its allies.
Copyright 2022, RepublicanPress.org