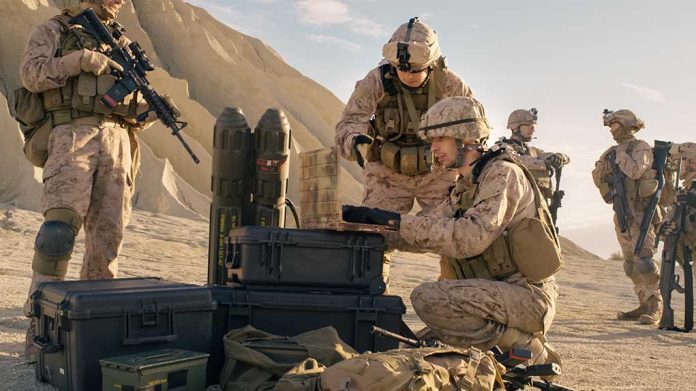 (RepublicanPress.org) – The Islamic State (IS) is a militant Islamic group that embraces, Salafi-jihad, al-Qa'ida's guiding doctrine. Also known as the Islamic State in Iraq and the Levant (ISIL) and the Islamic State of Iraq and Syria (ISIS), the organization hopes to establish a Muslim kingdom to create a worldwide jihadist movement. US officials recently announced that US military troops killed a senior ISIS leader and several operatives in a counterterrorism mission.
On Thursday, January 26, Defense Secretary Lloyd J. Austin III announced that US military officials successfully carried out an assault mission in Northern Somalia, acting on the orders of President Joe Biden. The mission resulted in the death of several ISIS members, including Bilal-al-Sudani, a Somalian Islamic State leader and "key facilitator for ISIS' global network."
This action makes the U.S. & our partners safer & more secure & reflects our steadfast commitment to protecting Americans at home and abroad. (2/2)

— Secretary of Defense Lloyd J. Austin III (@SecDef) January 26, 2023
Sec. Austin explained that al-Sudani helped foster ISIS' expanding presence in Africa and helped fund the terrorist group's global operations, including those in Afghanistan. He also noted that no civilians were among the casualties. The secretary concluded his remarks by thanking members of the intelligence community and other partners for their role in completing the mission.
Senior Biden administration officials held a teleconference Thursday after to provide the media with additional details about the counterterrorism operation. An unnamed member of the president's national security team told reporters the "precision operation" targeted a "mountainous cave complex" located in northern Somalia.
The official confirmed that "approximately 10" of al-Sudani's ISIS associates also perished in the attack. According to him, the mission had initially planned on capturing the ISIS leader, but the "hostile forces' response" to the operation resulted in his death.
According to the official, several elements of the US government coordinated the counterterrorism mission for several months and regularly briefed White House national security officials as the operation progressed.
Then, the week of January 15, Pentagon officials gave a briefing on the final stage of planning to President Biden, Attorney General Merrick Garland, the Deputy Director of the CIA, the Director of National Intelligence, and the head of the National Counterterrorism Center. A few days later, the president green-lit the mission after additional consultation with officials.
A great day for the United States. If you threaten the lives of the American people, you can run, but you can't hide.https://t.co/LMovCB7Itn

— Rep. Mark Green (@RepMarkGreen) January 27, 2023
The news received widespread bipartisan support. For instance, Rep. Mark Green (R-TN) posted a tweet calling it a good day for the American people. He also warned American foes, "You can run, but you can't hide."
Copyright 2023, RepublicanPress.org