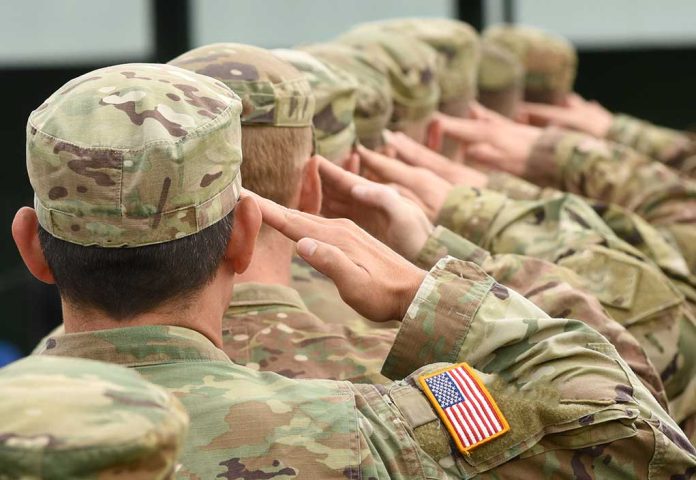 (RepublicanPress.org) – There are nine active military bases located in Alaska, with Elmendorf Air Force Base, Fort Richardson, and Fort Wainwright as the largest in the state. The Pentagon uses the space in Alaska to conduct military practice operations over both land and sea. But what was once walled in by the security of ice and snow has been changing over time due to climate change, opening up potential avenues for those who may want to do the country harm.
On May 31, USA Today revealed more than a few military members say a car full of Chinese citizens barreled through a security checkpoint at Fort Wainwright, giving the excuse that they were lost. Apparently, those types of incidents are becoming all too common in Alaska, as US officials stated many Chinese citizens suspected of spy activity have been posing as confused tourists in recent years to try and procure US secrets.
Details about the incidents are reportedly classified.
The outlet quoted Deputy Defense Secretary Kathleen Hicks as saying the government takes the safety of the American people and military installations "very seriously." She said the department works with authorities on all levels and others to ensure the "bases and installations" in Alaska and elsewhere are secure. Retired Air Force General David Deptula told USA Today he is more concerned about what spies leave behind than any pictures they take, indicating spy sensors strategically placed could listen in on sensitive communications.
Notably, the suspected spy balloon from China in February first entered US airspace over Alaska.
Secretary of Defense Lloyd J. Austin III recently said during a joint press conference that China's "provocative" antics of intercepting US and allied aircraft in international airspace were "very concerning." He said if China doesn't change course, the situation could "quickly spiral out of control."
Copyright 2023, RepublicanPress.org